SEGA producing Sonic Mania Adventures animations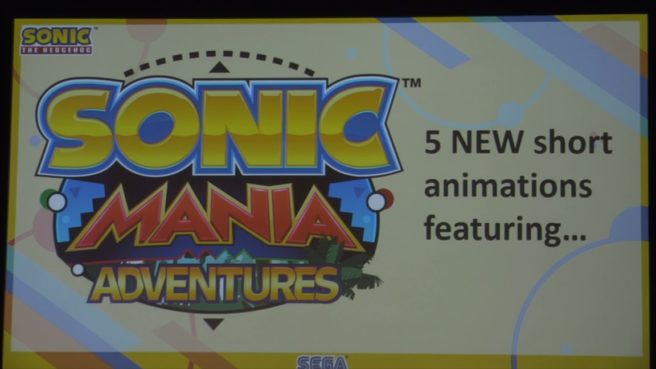 SEGA has announced a new short animation series for Sonic Mania. Sonic Mania Adventures will debut soon on social media, including YouTube.
Sonic, Tails, and Knuckles will be featured. It's styled after Sonic Mania's opening, and will take place in the game's universe.
Sonic Mania Adventures will consist of five animated shorts. Sonic Mania composer Tee Lopes is back on board to create music.
The first episode will debut within the next month. New episodes will then continue to appear in the consecutive months that follow.
We have some concept art below.
Want more Sonic animation? You're getting it. Sonic Mania Adventures will bring you five short episodes this year, all free! Here's a sneak peek: pic.twitter.com/mV7Y19Qf6o

— Sonic the Hedgehog (@sonic_hedgehog) March 16, 2018
Leave a Reply