SEGA teases some sort of connection between Sonic Forces and Sonic Mania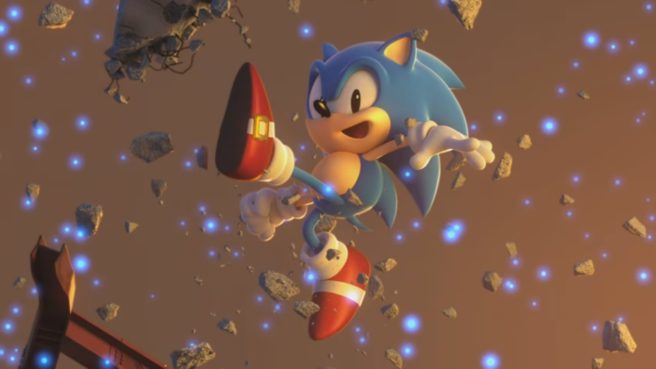 2017 is a special year for Sonic fans. Not one, but two new games are debuting this year. Sonic Mania launched in August, and we can also look forward to Sonic Forces in early November.
Even though these latest Sonic titles are totally separate games, there actually appears to be a connection between the two. Sonic Team boss Takashi Iizuka teased this during an interview at the Tokyo Game Show.
While discussing Sonic Forces, Iizuka left these parting words before leaving Otakumode's show, as stated by his translator:
"Last month, in August, was released a game called Sonic Mania that got a really warm welcome from everyone in the community from all the fans, especially abroad, a lot of people enjoyed playing it. And I really hope that if you played Sonic Mania, you get to play Sonic Forces too because you may think those titles are unrelated, but actually they may not be… definitely I want you guys to check out both titles because there's something going on between the two. And I'm going to keep it at this right now.
After this, the translator clarified that there will be a correlation between Sonic Forces and Sonic Mania. So what could it be?
Thanks to x53 for the tip.
Leave a Reply