SEGA trying to reinvigorate Sonic with Sonic Forces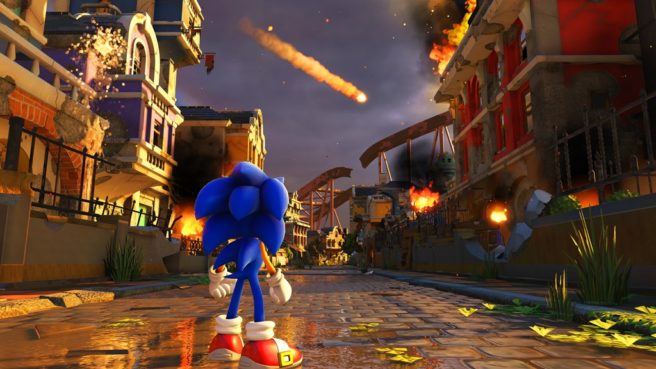 SEGA is looking to reinvigorate the Sonic franchise with Sonic Forces, according to product manager Jim Dyer.
Twinfinite asked Dyer in a recent interview if SEGA views Sonic Mania is a ways of rebuilding interest in the series prior to Sonic Forces' launch. To that, Dyer said "Sonic Mania is for the fans" while Sonic Forces "is a Sonic game for everyone."
Additionally, Sonic Forces "is a broader game, a different sort of Sonic than what we've done before." SEGA isn't necessarily trying to make the Blue Blur relevant, as it's more about having "flagship IP, this brand powerhouse that SEGA wants to get back to what it should be."
Read Dyer's full comments on Sonic Forces below.
"At the end of the day, SEGA is a business and there is a strategy behind everything. Every publisher has their niche, and one of our biggest niches is our community. People who love SEGA, love SEGA. Our model has changed drastically over the past decade. We went from a [Japanese] franchise into evolving into a PC, RTS powerhouse. This was great for our business model, but our fans who love our original titles are still there and we need to speak to that audience.

To answer your question: Sonic Mania is for the fans. The plan with Sonic Forces, bringing Forces out soon after, is that it is a Sonic game for everyone. Sonic Mania is one for fans, either because of nostalgia or for people who just love the brand, or for kids that recognize the character.

Sonic Forces is its own initiative. It is a broader game, a different sort of Sonic than what we've done before. It is about reinvigorating Sonic. I won't say Forces is about making Sonic relevant again because I don't think that is quite the right term, but we understand we have a flagship IP, this brand powerhouse that SEGA wants to get back to what it should be.

Sonic is a franchise that we've tried to evolve but it hasn't necessarily worked – I can openly say that. Generations and Colors were huge successes within the modern Sonic world, but it is about taking modern Sonic and making it something more."
Leave a Reply