Shadow Man: Remastered gets new details, comparison screenshots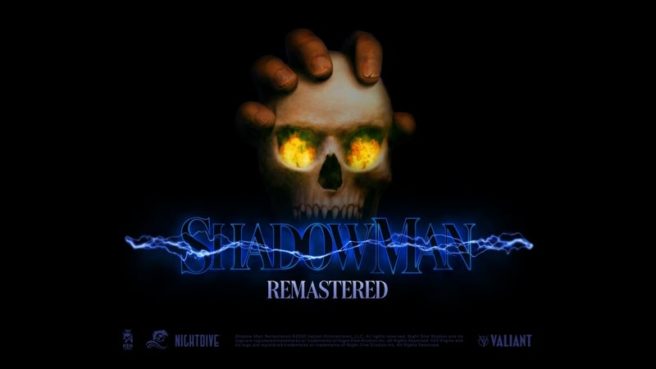 Nightdive Studios today provided an update on Shadow Man: Remastered, the redone version of the classic action-adventure game from 1999. Aside from the latest details, several comparison screenshots have been released.
Here's the full rundown of information:
Nightdive Studios' remaster of the cult classic Shadow Man enhances the game's playability while introducing numerous visual enhancements in the form of 4K resolution support, improved visual effects and assets, fully dynamic lighting, HDR rendering, and more! The remaster also features controller support with dual analog stick control, as well as other gameplay adjustments and the inclusion of content cut from the original game – for a remaster that greatly enhances the gameplay of the original.

Shadow Man: Remastered leverages developer Nightdive Studios' proprietary KEX engine, which has been used to restore classic video games across all digital platforms, including System Shock: Enhanced Edition, Turok, Turok 2: Seeds of Evil, Blood: Fresh Supply, and Strife: Veteran Edition. Shadow Man has never looked so good or played so well!

A brand new batch of screenshots released today compares the upgraded graphical fidelity of Shadow Man: Remastered with that of the original 1999 game.

Shadow Man is the brave and powerful supernatural hero who protects humanity from the sinister demons that lurk in the Deadside and spill into our world. The video game Shadow Man was originally developed by Acclaim Studios and published for the PC, PlayStation, Nintendo 64, and Dreamcast console in 1999. Considered a "lost classic" for years, the PC version of the game was published again in its original form by Nightdive Studios in 2014. Nightdive Studios' Shadow Man: Remastered adds a host of features in addition to console support:

– Dynamic shadow mapping
– Dynamic per-pixel lighting
– Antialiasing, and other post-process effects
– Higher density of particle effects
– Refined art, audio, and assets
– Refined gameplay experience
– Reintroduction of missing content cut from the original game
– Xbox, PS4, Controller Pro support with dual analog stick control
– HDR Rendering
Screenshot comparisons can be found below – the "Remastered" version is on top, while the original is below.
Shadow Man: Remastered is due out for Switch in 2021.
Source: Nightdive Studios PR
Leave a Reply