Shakedown Hawaii: 3DS version targeted for release this year, 60 FPS, will come to all 3DS models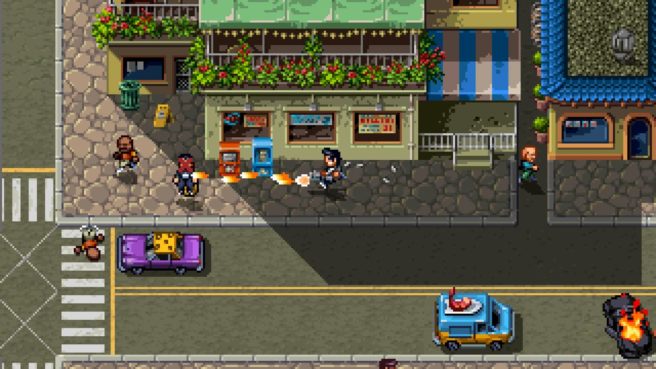 Shakedown Hawaii got a lot of attention at the Switch Nindies event last week, but what perhaps some people don't know is that there is a 3DS version of the game as well which has been in the works for a while. The 3DS version wasn't scrapped in favor of the Switch version – it's still being worked on by developer Vblank Entertainment. NintendoLife have reached out to them and got an update on the 3DS version.
First of all, the 3DS version is still slated to be released this year. While a bit more vague than the Switch version's "Q2 2017", it's still reassuring. Unlike some recent indie games which have been exclusive to the New Nintendo 3DS, Shakedown Hawaii will work on all 3DS models – and the developers say they are working hard to ensure a steady 60 FPS even on older models. New Nintendo 3DS owners still get some additional benefits though as the C-Stick will be fully compatible with Shakedown Hawaii.
Leave a Reply