Shantae: Half-Genie Hero – Ultimate Edition launches May 8 in North America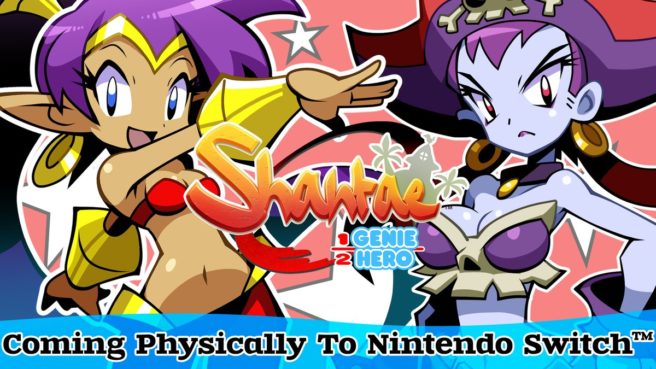 Shantae: Half-Genie Hero – Ultimate Edition is coming to North America on May 8, XSEED announced today. Pricing is set at $39.99.
In Europe, Shantae: Half-Genie Hero – Ultimate Edition was given an April 27 release date last week.
Shantae: Half-Genie Hero – Ultimate Edition will have an "Ultimate Day One Edition" includes the game's 30-song 'Risky Beats soundtrack on CD, a new 100-page art book (96 interior pages + 4 page cover), and a few pieces of DLC: the "Pirate Queen's Quest", "Costume Mode", and "Friends Mode". Of course, you'll be getting the game card as well.
Below is some additional information about the DLC:
Don a fancy hat, trade magic for good old-fashioned weapons and tools, and play the role of the bodacious (and ambiguously evil) buccaneer Risky Boots with the Pirate Queen's Quest DLC. Having successfully stolen the powerful Dynamo from Shantae's uncle, Risky Boots must now traverse the game to uncover the five mysterious components needed to upgrade the machine and bend Sequin Land to her will in this all-new adventure!

The "Ultimate Edition" also includes the Costume Mode and Friends Mode DLC, because no dance party is complete without friends and costumes! Friends Mode takes Shantae's pals Sky, Bolo, and Rottytops into her nightmare where they must find and save her from certain doom. Shantae's wardrobe gets expanded with the Costume Mode DLC, which provides three new arcade-style adventures for her to shimmy her way through in style. Stick to the shadows as Ninja Shantae, soak in the sun as Beach Shantae, or lay down the law as the Mighty Switch Force-inspired Officer Shantae in these arresting new arcade adventures!
Source: XSEED PR
Leave a Reply