Shin Hayarigami 3 gets a new trailer and details on story, features, and characters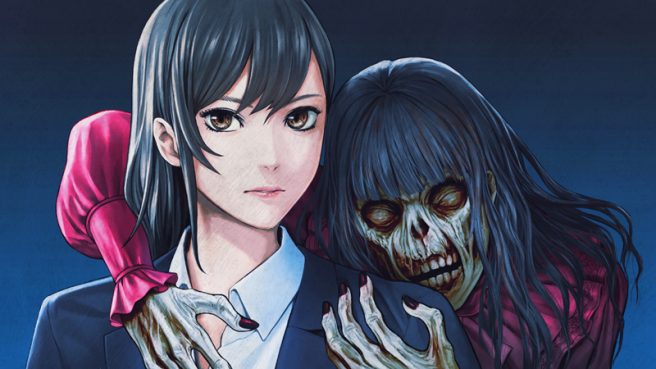 The visual horror novel Shin Hayarigami 3 is coming to Switch on July 29, 2021, and it has received a new trailer showing off the characters and some gameplay.
In addition to this, there have been a bunch of details announced about the game's story and characters. These details include screenshots from the game (some of them graphic) and they can be viewed below (courtesy of Gematsu):

■ Specifications

Title: Shin Hayarigami 3
Genre: Horror Adventure
Release Date: July 29, 2021 (Japan)
Platforms: PlayStation 4, Switch
Price: 7,678 yen
CERO Rating: Pending
Official Website: hayarigami.com

■ About

Nippon Ichi Software will release Shin Hayarigami 3 for PlayStation 4 and Switch on July 29, 2021 in Japan.

Shin Hayarigami 3 is the third entry in the "urban legends" horror adventure series Shin Hayarigami, which incorporates the gameplay systems of previous entries while further evolving the presentation of horror.

For the first information release, we will introduce the basic gameplay systems and characters.

■ The Latest Entry in the Shin Hayarigami Series

Shin Hayarigami is a horror adventure series that revolves around urban legends. While following the basic gameplay systems of previous entries, terrifying and mysterious incidents closely connected to urban legends await again players in Shin Hayarigami 3.

■ Further Evolved Presentation of Horror

In Shin Hayarigami 3, the presentation of horror is further evolved. In addition to the cut-ins and CG images from previous entries, CG images now move, allowing players to experience the vivid horror as if they were actually there.

■ Mysterious Cases Where "Urban Legends" Become Reality

Urban legends… a never-ending game of telephone that involve several hundreds of thousands to several millions of people.

A friend of a friend. An acquaintance of an acquaintance. A creepy story told by someone suspicious.

In most cases, these stories are no more than fiction…

But in the Shin Hayarigami series, the story begins when a mysterious, "urban legend"-like incident actually occurs…

The Woman in the Crevices

An urban legend where a woman with a flimsy body enters the crevices in the walls and furniture, and motionlessly stares at you. It is a relatively major urban legend, and similar rumors are said to have existed since the Edo era.

Human Stew

An old man living alone unfortunately died while bathing in reheated bath water. Days later, when a friend who discovered his corpse touched the old man's remains, it crumbled and the bathtub became like stew…

Demon Doll

Dolls ae common toys enjoyed by many. Therefore, there are many urban legends surrounding dolls, from puns to famous ghost stories such as "Mary-san."

Ryoumen Sukuna

The story of Ryoumen Sukuna is both a folk tale and an urban legend. The urban legend Ryoumen Sukuna is a two-headed mummy with several limbs discovered when demolishing an old temple, where the people involved experienced mysterious illnesses or unforeseen incidents one after the other.

■ Science or Occult? Use Different Approaches to Determine the Truth

Like previous entries in the series, in Shin Hayarigami 3, the latter half of each case branches into either a scientific route or occult route depending on how you choose to investigate. Was it a human who caused the incident? Or was it a monster beyond human comprehension? Whichever stance you take, you will be able to approach a resolution to the case either way.

But if you want to determine the truth of a case, you must look at it from both a scientific and occult perspective.

■ Become a Detective and Pursue Mysterious Cases

The protagonist is Saki Houjou, a detective who works in G Prefecture. In addition to fellow detective Sena Aizen, who became Saki's partner in Shin Hayarigami 2, detectives Shinarou Niimi and Masaomi Kouketsu, formerly of the First Investigation Division, join the team to pursue mysterious, "urban legend"-like cases.

■ Characters

Saki Houjou

The protagonist. She was previously with the S Prefectural Police, but after her involvement in the "Blindman Case," she was transferred to G Prefecture by transfer order and joined the newly established "Special Investigation Unit." In the past, she was unable to stop a tragedy beyond her depth, so she stands against the mysterious cases that continue to occur as not to let that happen again.

Sena Aizen

Born and raised in G Prefecture, he is a hot-blooded young man who loves his hometown. His delinquent-like appearance and behavior have isolated him from others. While he is bad with women, he was assigned to the Special Investigation Unit with Saki Houjou, and has built up a strong level of trust through the numerous cases they resolved as her partner. As someone well-versed in urban legends, he is generally in affirmation of the occult.

Shintarou Niimi

The most talented detective in the G Prefectural Police. An elite who graduated at the top of his class at The University of Tokyo Faculty of Law, he looks down on others, but has sincere respect for his partner and senior co-worker Masaomi Kouketsu. He is in direct denial of urban legends and the occult, and has a "water and oil"-like relationship with Sena Aizen. In Shin Hayarigami 3, he joins the Special Investigation Unit along with Masaomi Kouketsu, and gets stuck taking on mystery cases.

Masaomi Kouketsu

An untalkative veteran detective who boasts a high crime-arrest ratio with Shintarou Niimi. He places great emphasis on his old-school ways of investigating and obtaining information in the field. He has a strong obsession with tracking down the culprit of every difficult case. In Shin Hayarigami 3, he joins the Special Investigation Unit along with Shintarou Niimi and takes on mystery cases.

Mitsuko Kisaragi

A talented owman with a doctorate in a wide range of fields, not just forensic medicine. Although an expert in forensic investigation, she has deep knowledge of the occult, perhaps because she comes from a shrine family. She is a key player in the Special Investigation Unit, as she analyzes the information obtained by Saki Houjou and the others both scientifically and occultically, and advises them.

■ Fate Changes Based on Your Decisions

During investigation scenes, protagonist Saki Houjou and partner Sena Aizen will investigate and collect the information necessary to resolve the case.

Shin Hayarigami 3 also adds the duo Shinarou Niimi and Masaomi Kouketsu to your team, allowing you to obtain information about the choices you did not make.

—Saki and Sena investigate your choices.

—The choices you do not make will be investigated by Shintarou and Masaomi.

■ Self Question

A "Self Question" occurs at key points in the story, in which you ask yourself questions and sort out the events and all the facts you have thus far. The results of a Self Question can change the development of the storyline that follows and become an important turning point in the story.

■ Courage Points

"Courage Points" are necessary in situations that demand courage or when making important decisions. If you run out of Courage Points, you will not be able to make decisions at important times, but if you just let them build up, you may be driven into a corner. Take action in a calculated manner.

■ Liar's Art

Not everyone involved in the mysterious incidents tell the truth as it happened. There may be situations where Saki must use her specialty psychology technique "Liar's Art" to manipulate lies and throw them off balance in order to draw out the truth from those who conceal it or lie. By throwing out the right words within the time limit, you will shake up your opponent and reveal their true intentions.

The "Liar's Meter" displays the opponent's emotional changes. By making a choice that shakes the opponent, the meter will rise, and it will be easier to reveal their true intentions. If the Liar's Art ends with the meter low, the situation worsens, but if it ends with the meter high, you can more easily reach the truth in the developments that follow.

■ Deduction Logic

"Deduction Logic" is a function that creates a correlation diagram of those involved in the case by applying keywords. Keywords can be acquired by proceeding with the investigation, and the more accurate the diagram, the closer you are to approaching the truth of the case.
Leave a Reply