Shin Megami Tensei IV Final has a partner system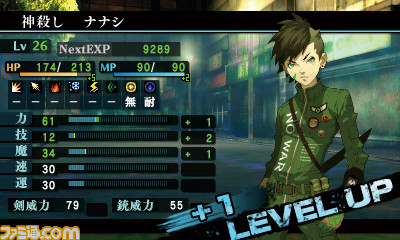 A few more details about Shin Megami Tensei IV Final have surfaced via Famitsu's coverage.
In the game, Atlus is including a new partner system. This allows players to choose a character among a group of allies to support them in combat.
The different partners will come with their own skills. Asahi specializes in recovery whereas Navarre focuses on using attack items and support magic, for instance.
During each turn in a fight, partners assist the protagonist. Partners also become more powerful as they fight alongside the protagonist. As an example, as Asahi levels up, she will learn new healing abilities like being able to heal status ailments.
Leave a Reply