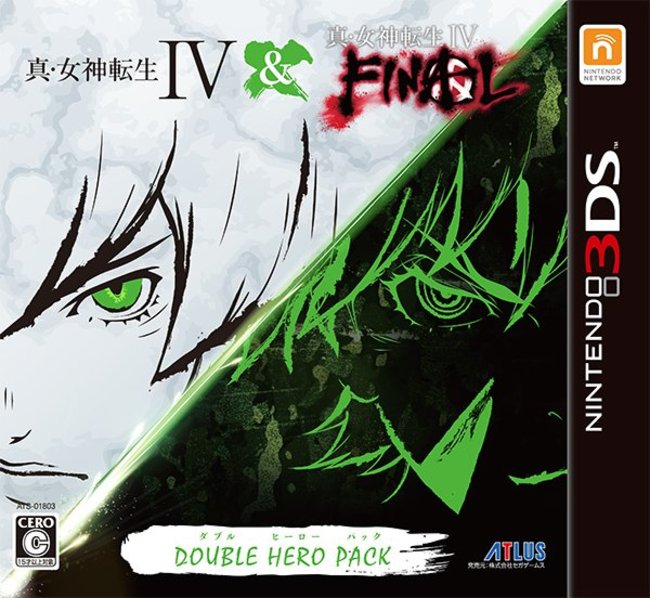 Development is currently underway for Shin Megami Tensei V on Switch, though it'll likely be some time until its release. Shin Megami Tensei IV, meanwhile, has been out for a while now – in two versions no less, SMT IV and SMT IV: Apocalypse (subtitled "Final" in Japan). If you own a Japanese 3DS and have been meaning to catch up on SMT IV, Atlus has got you covered: on April 19, the Shin Megami Tensei IV Double Hero Pack will be released in Japan, which will contain both the standard game and SMT IV: Final. It will cost 4,980 Yen.
No word yet on whether or not this will be released in the West, though it seems somewhat unlikely.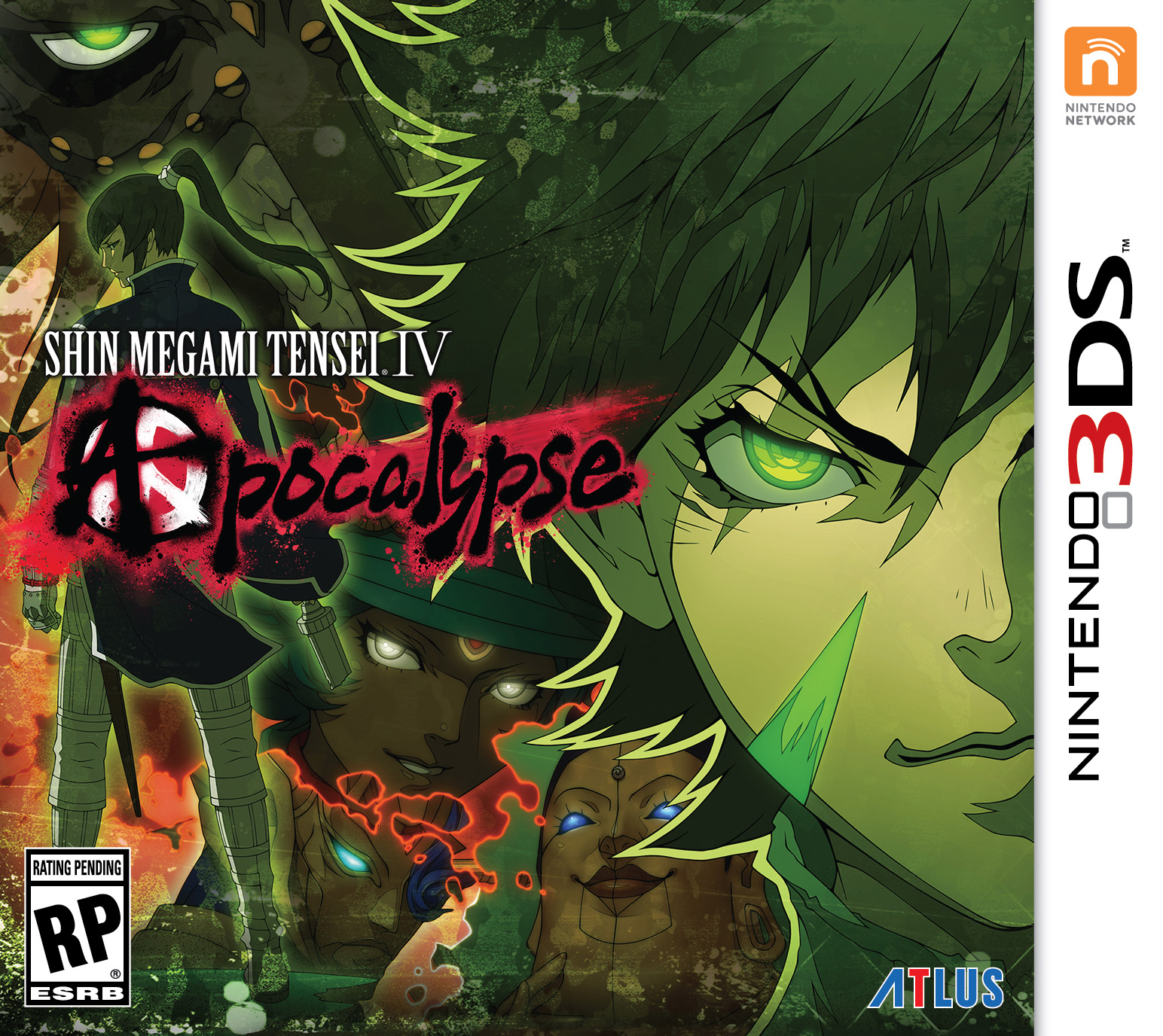 Shin Megami Tensei IV Final will be released in North America this summer as Shin Megami Tensei IV: Apocalypse, Atlus announced today. The game will be sold physically and digitally for $49.99 US / $64.99 CA.
Here's everything you need to know:
The story of Shin Megami Tensei IV: Apocalypse is one of human pawns being shuffled across a chessboard by the higher deities. One lone Hunter, the game's protagonist, meets an early demise and through a pact with a lesser god, is brought back to life in exchange for his pledge of servitude. From there, the protagonist allies with other Hunters in the ruins of post-apocalyptic Tokyo beginning a plot that crosses over with the events of the original Shin Megami Tensei IV.

Shin Megami Tensei IV: Apocalypse features:

The Eternal Struggle Between Gods– The Shin Megami Tensei series, known for exploring the tenuous symbiosis between man and deity, reaches deeper than ever in Shin Megami Tensei IV: Apocalypse, as the band of main characters must decide which side of peace or anarchy they are on.
Partner Up for Success – A new twist on the SMTIV combat formula allows players to bring one of seven partners to battle (in addition to the standard three demons), each with their own unique skills and AI. Plus, partners will fill up a meter that will interrupt the enemy, do massive damage, and give players an extra turn. Given the excruciating difficulty of battles in Shin Megami Tensei, the partner system will allow for new player strategies.
Demons Aplenty – Shin Megami Tensei IV: Apocalypse has a series record 450+ demons to fight, fuse, or recruit to player parties. With demons from a wide selection of cultures and religions to choose from, players will be able to customize their party to their liking.
Fuse For Affinities – Demon fusion, combining two or more demons to form a more powerful one, is one of the cornerstones of Shin Megami Tensei games, and now demons will have affinities for certain skills, giving players more decisions to make about which skills fusions will inherit.
Press Turns and Smirking – The Press Turn system returns, which gives players (or enemies!) extra turns for exploiting weaknesses. The Smirk system returns as well, which gives huge offensive and defensive boosts to party members (or enemies) and now unlocks bonuses for certain skills, such as insta-kill attacks.
A trailer for Shin Megami Tensei IV: Apocalypse can be found below. You can read a piece from Atlus talking about the western name change here.
Source: Atlus PR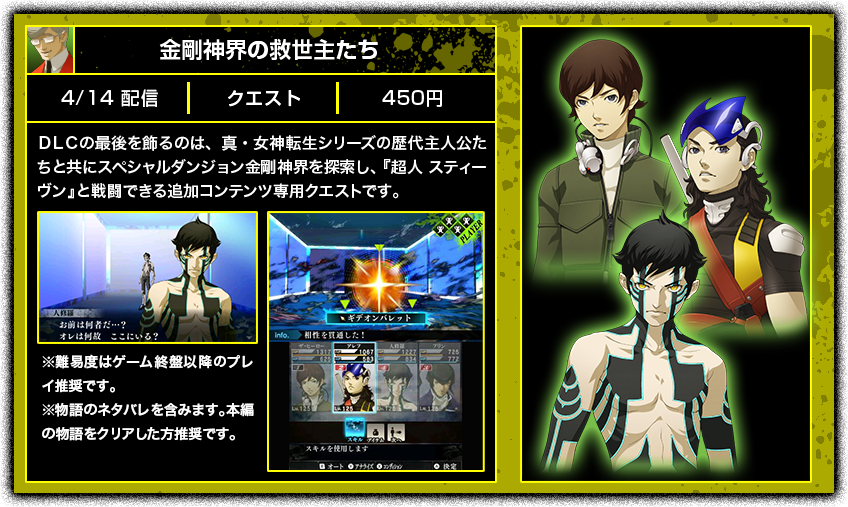 Shin Megami Tensei IV Final is getting more DLC on April 14th in Japan. A video released by Atlus shows the DLC in action, with new fights, dungeons, and even featuring protagonists from the previous Shin Megami Tensei games. Watch it below: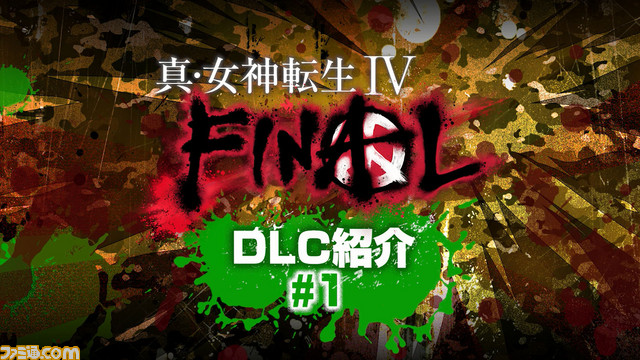 A new video showing off the first batch of DLC for Shin Megami Tensei IV Final has been released. Understandably, since the game is currently Japan-only, the video is entire in Japanese, but it does show off new costumes and missions.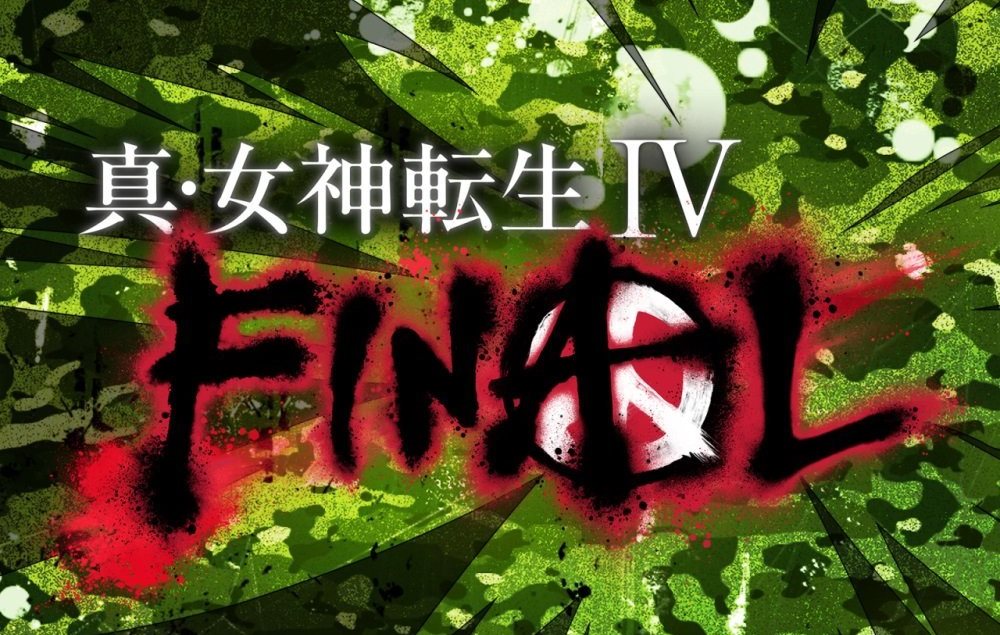 A whole bunch of footage has come in for Shin Megami Tensei IV Final, which recently came out in Japan. Watch the video below.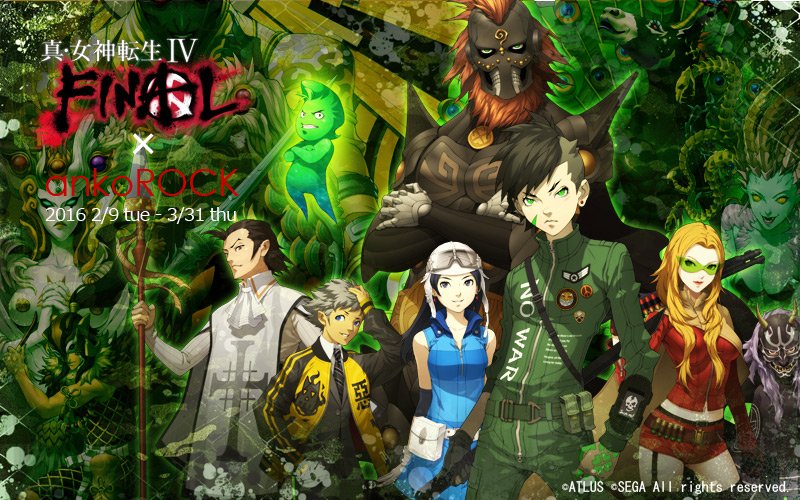 With Shin Megami Tensei IV Final having wrapped up and shipped in Japan, Famitsu spoke with some developers behind the game for a post-release interview. Character designer Masayuki Doi, producer Kazuyuki Yamai, and sound composer Ryota Kozuka talked with the magazine.
Famitsu has plenty of talk about the franchise in general as well as Shin Megami Tensei IV Final itself. The team spoke about what elements define the series, characters, music and more.
Head past the break for our full translation.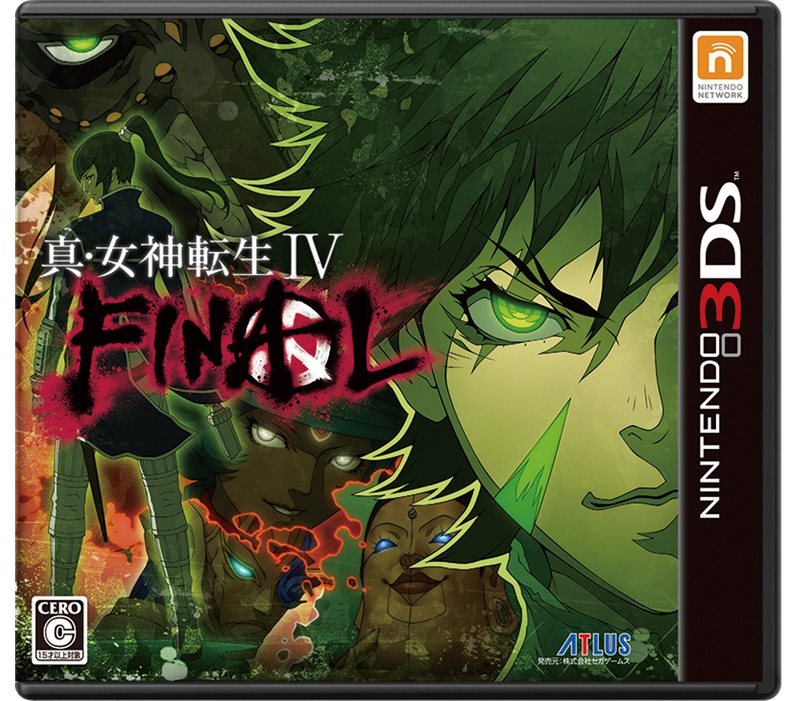 Shin Megami Tensei IV Final sold just over 96,000 copies in its first week in Japan, as reported by Media Create a few days ago. The sales tracker has since relayed additional information about the game's performance.
According to Media Create's data, Shin Megami Tensei IV Final sold through 73.28 percent of its initial shipment. On the other hand, the first Shin Megami Tensei IV sold 189,000 copies in its first week with a sell-through rate of 80.14 percent. That means sales were halved with Final, and the consumption rate was a bit lower. This new 3DS entry also saw about half as many few pre-orders – 56,000 units compared to the original's 98,000 copies. Overall, Media Create points to an assumption that a percentage of series fans who bought the prequel have left the scene.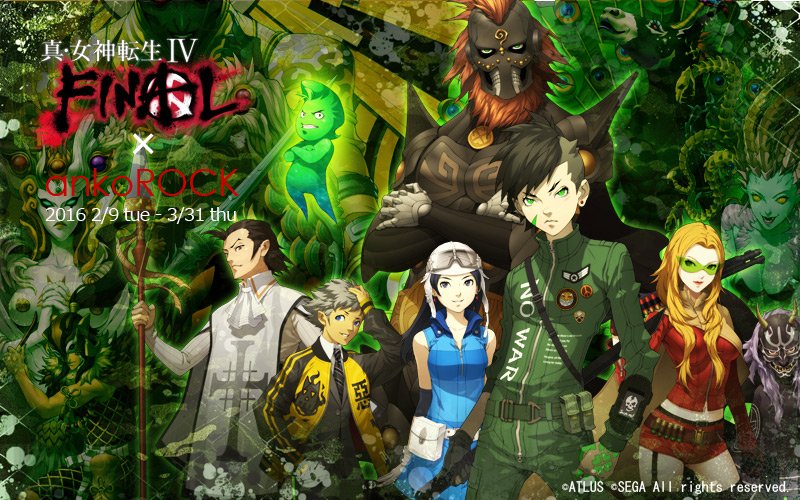 In a recent issue, Famitsu published one of the first Shin Megami Tensei IV Final reviews. From four editors the RPG received scores of "9", "9", "8", and "9". That amounts to a total of 35 out of 40.
I do think we'll be seeing Shin Megami Tensei IV Final in the west eventually. But since it'll be awhile before that happens, we've gone ahead and translated Famitsu's full review. It'll give you some idea as to how it's being received in Japan thus far from one outlet. Overall, the consensus seems to be that it's easier to get into that its predecessor.
Head past the break for our full translation.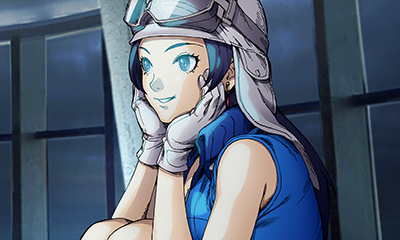 Persona Central has put up more footage from Shin Megami Tensei IV Final, which was recorded from a recent Denjin Gacha live stream. Check out the gameplay below.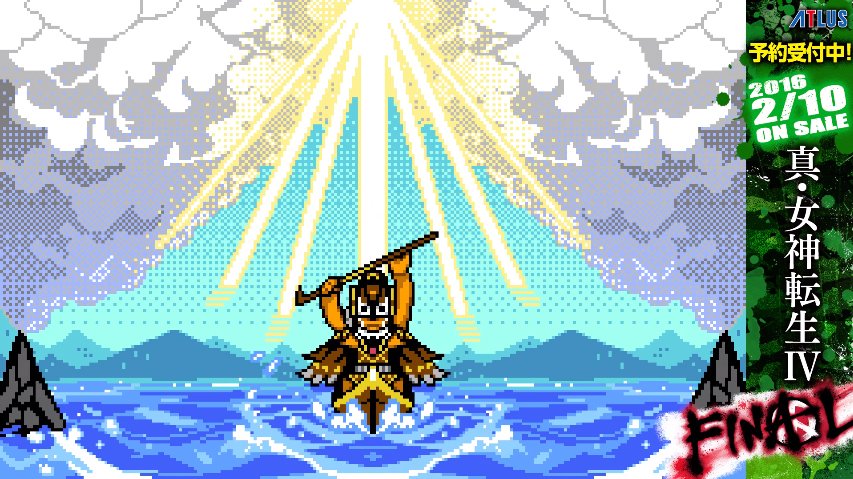 Atlus is continuing its new mini video series for Shin Megami Tensei IV Final. A video highlighting Sukuna-Hikona is next, and we have it below.