Shin Megami Tensei V full-scale development now underway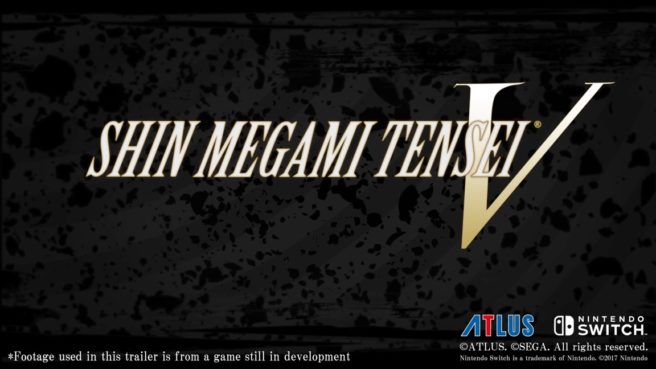 Back in December, Shin Megami Tensei V producer Kazuyuki Yamai said that the game's development was in a "scrap-and-build phase." But in a new interview with 4Gamer, Yamai has indicated that full-scale development has now started.
4Gamer asked about the status of Shin Megami Tensei V in a recent interview. In response, Yamai stated (as translated by Persona Central):
"At the start, the production of this project only had a few people at its core, with more and more people gradually becoming involved. Although this number is still increasing, I feel that the production staff has come together considerably to a point—and reaching a milestone—where we can say we've started full-scale development."
Yamai added that he wants to make Shin Megami Tensei V in a way that works well for both home consoles and handhelds. That means featuring impressive content for TVs as well as elements that lend to the casual feeling unique to a portable device similar to what was in Shin Megami Tensei IV and Shin Megami Tensei IV: Apocalypse on 3DS.
Atlus also hopes to include many demons that are created to suit high hardware specs. Yamai thinks that the production time for one demon's model is about three times as much as previous titles.
Leave a Reply