Shin Megami Tensei V Japanese website seemingly leaked, releasing November 11 and gameplay detailed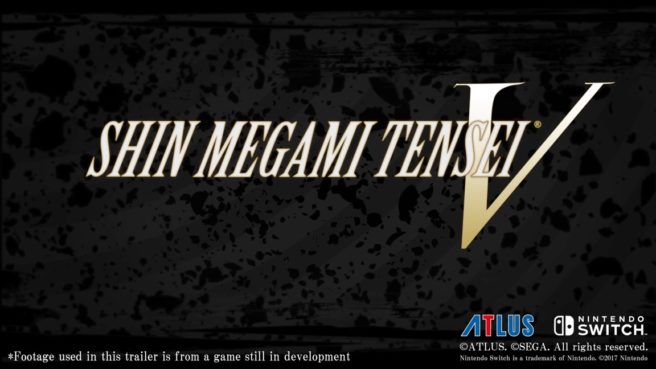 It appears that Shin Megami Tensei V details may have leaked due to the Japanese website being updated before it should have. This includes full specs, story and gameplay details, and the release date (listed as November 11, 2021).
The full details are below (courtesy of Persona Central), as well as screen captures from the website before it was stripped of the information 15 minutes later.

Description

The latest mainline title in the Shin Megami Tensei series! Since Shin Megami Tensei's first release in 1992, the series has gained in popularity for its dark world view, anarchic scenarios, and original combat systems with demons and deities as allies.

Story / Character

The main character, a high school student living an ordinary life, wanders into another world called "Da'ath." The hero fuses with a mysterious man and becomes a "Naobino," a forbidden being, throwing himself into a battle between gods and demons.

Da'ath

In the mysterious world "Da'ath," where desert is found all over, various gods and demons are scattered about, including demons as large as mountains and giant birds flying in the sky.

Demons

As you explore Da'ath, you'll face over 200 demons.

In addition to familiar demons, several demons newly drawn by Masayuki Doi, the character designer of this title, will also appear.

System

Da'ath, an untamed land, is under attack by powerful demons. The protagonist clears his way through to pursue the truth. Make use of various means to advance, such as growing the power of Naobino and sometimes utilizing the power of the demons themselves.

The end of the game can diverge in many ways. What is the future you will choose?

Limited Edition

As this was only listed on the Japanese website, for now, there is no guarantee that this limited edition will be released outside of Japan.

Shin Megami Tensei V First Limited Edition "Forbidden Naobino box"

The first limited edition of Shin Megami Tensei V. This box condenses the game's charm, packed with plenty of demons and music that embody Shin Megami Tensei V. It also includes an item resembling the hero Naobino, considered a "forbidden being" in the game.

List of Specs

Platform: Nintendo Switch
Genre: RPG
Release Date: November 11, 2021
Players: 1 person
Prices:

Standard Edition: 8,890 yen (9,878 yen including tax)
Limited Edition: 14,800 yen (16,280 yen including tax)
Digital version: 9,878 yen

CERO Rating: C (for ages 15 and up)
In addition to the details listed above, there were also some screenshots on the website that showed off the game (a couple of which are shown above). This website seemingly should have been uploaded closer to E3, but has been leaked beforehand due to some error.
This suggests that we will most likely see the game at E3 and we can see if these details hold true.
Screen Captures from website:
Leave a Reply