Shovel Knight appearing in Bloodstained, third playable character and prequel mini-game stretch goals reached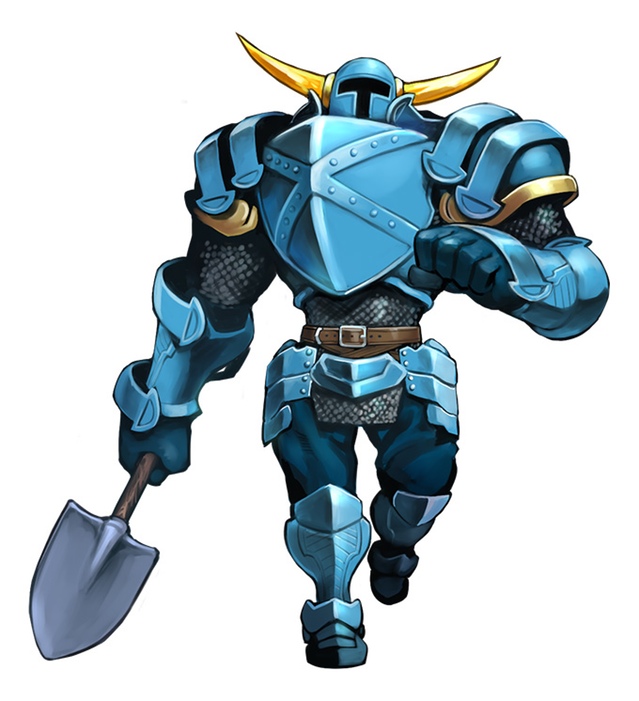 The latest Bloodstained: Ritual of the Night Kickstater update covers a unique character as well as confirmation of two new stretch goals that have been reached.
Regarding Shovel Knight, Yacht Club Games has signed off on featuring the character in some fashion. We don't know what exactly is planned just yet, however.
The team behind Bloodstained writes in its latest Kickstarter update:
Remember Natsume's Shovel Knight fanart from earlier in the campaign? It's been about a decade, in Kickstarter years, so I'll refresh your memory (see above).

We've got good news: Inti Creates and Yacht Club Games have agreed that Natsume's reimagining of their hero feels right at home in the demon castle!

They won't tell us any more than that, but when the game comes out remember that you might bump into this guy in a crowded corridor somewhere. Who knows what might happen after that?
That isn't all of the news surrounding Bloodstained, as two new Kickstarter stretch goals have been reached. The developers will be including a third playable character, and a prequel mini-game will be made now that funds have exceeded $4.5 million. If the Kickstarter hits $4.75 million within the next 29 hours, the prequel mini-game will be on 3DS.
Once again, here's what is written in the latest Kickstarter update:
Our latest Paypal total — $150k from nearly 1800 backers — indicates that we've achieved TWO stretch goals since our last update.

There's not a lot to say about the 3rd Playable Character, partly because we're so early in the development process. It's a twist which may require some creative storytelling, but that's exactly the kind of challenge that IGA seems to savor.

The Prequel Mini-Game, which you casually grabbed as you were sprinting to the bottom of the basement, is the kind of thing Inti has done before — see Mighty Gunvolt — but rather than a crossover, this game will be set entirely within the Bloodstained universe, casting some light on the events that transpired prior to Miriam's awakening.

This game will later be sold separately, but every $28+ backer copy of Bloodstained will come with a FREE download of this game on PS4, XB1, Wii U, or PC! (So backers at Physical+Digital tiers will be eligible for 2 copies of the mini-game.) At the current pace of funding, it's just a matter of hours until Inti is committed to develop the minigame for Vita/3DS as well.

Speaking of stretch goals, some clarification is in order: the $5mm stretch goal is for a Roguelike Dungeon Mode. The game itself — everything you've come to expect from an Igavania — will be unchanged, but we'll be adding a new mode to the game.
You can find Bloodstained: Ritual of the Night on Kickstarter here.
Leave a Reply