The developers of Bloodstained: Ritual of the Night are indeed working with a publisher, but not with Deep Silver as previously thought. 505 Games is being brought in to assist the team as work on the project kicks into full gear. The company will also be able to handle the publishing-side of things.
Creator Koji Igarashi explained the move in a new video shared by 505:
"For our development of Bloodstained: Ritual of the Night, 505 Games will be working with us. Although we have started this project through Kickstarter, we wanted more people to play now that we are in full production. However, we believe this isn't possible with our power alone. We are so grateful that a publisher with a vast marketing power such as 505 Games will be working with our small production team. Now that we cannot let everyone down, let's work harder to develop Bloodstained together."
Here's the full announcement video: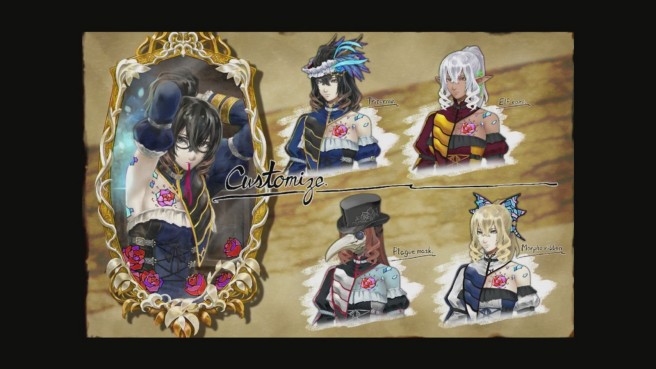 Koji Igarashi and Inti Creates president Takuya Aizu unveiled a new piece of art created for Bloodstained: Ritual of the Night at a PAX Prime 2015 panel today. You can check it out above.
The art above highlights the gameplay element of customization. You'll be able to switch our different head gear such as hats. Based on what you're wearing, the parameters will change, and the character will be given different boosts.
It's also possible to change the color of accessories. Moreover, it will be possible to change main character Miriam's hair color.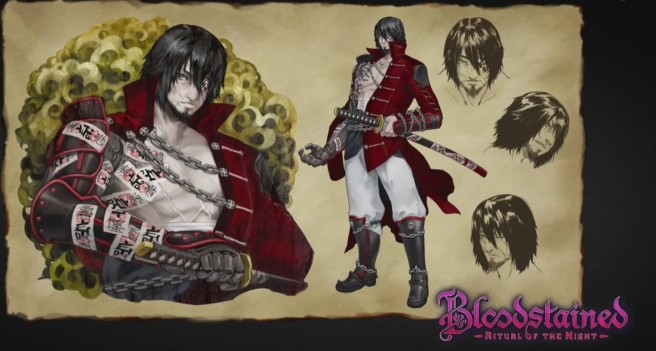 New information about Bloodstained: Ritual of the Night was revealed during Microsoft's Gamescom 2015 media briefing. Creator Koji Igarashi took to the stage to provide a first look at a new character.
At the moment, the new character (pictured above) does not have a name. We know that he's a demon hunter, and he fought the demons that first come to Earth during an attack that occurred ten years before the game begins. Igarashi confirmed that he's a dual-sword wielding hero. Additionally, the character uses Japanese ofuda spells to fight enemies.