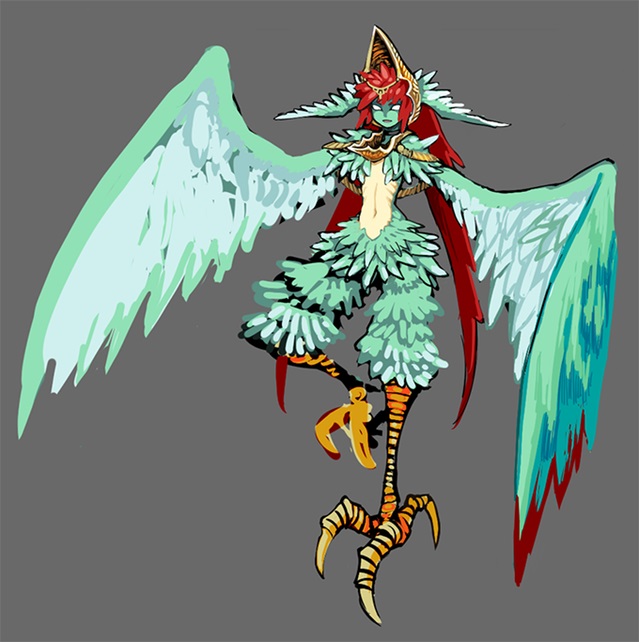 As part of Bloodstained: Ritual of the Night's February Kickstarter update, two new enemies are introduced. We have a first look at the flying harpy Aello and the demon beast Gieremund.
Below are the official comments from Bloodstained Koji Igarashi about both enemies:
"Our first new enemy is Aello. This flying harpy keeps its distance from the player. Our original plan was to put her in the ship stage, where she would use physical and wind attacks.

This second enemy is Gieremund, a fast-moving, beast-type demon that attacks on all fours. Guarding against this enemy's attacks will require quick reflexes."

Also for the new Kickstarter update, Igarashi interviewed composer Michiru Yamane. Watch the full discussion below.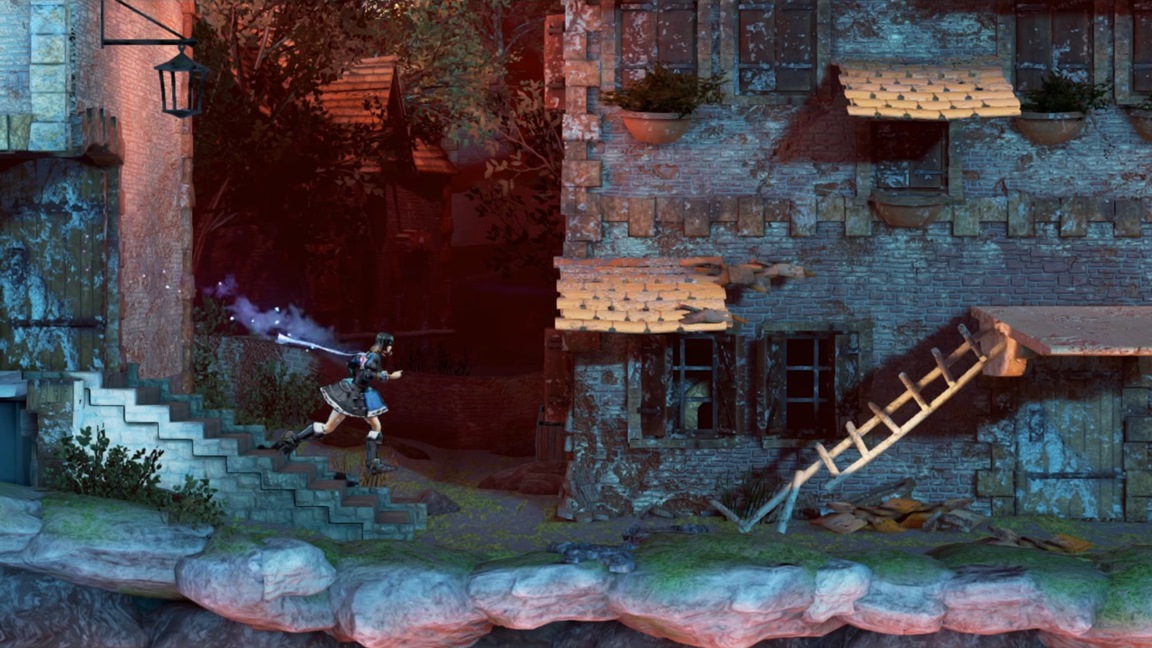 A brief Bloodstained: Ritual of the Night video has been prepared showing a new village area. You'll be passing through it on the way to the castle entrance, according to creator Koji Igarashi.
Igarashi writes in a new Kickstarter update:
"As you can tell from the video, the village is red, which has nothing to do with Christmas! During the eruption of the Laki volcanic fissure in 1783 and 1784, "the afternoon sky was dark as night and red as blood," according to a contemporary saying from Hampshire, England. So we tried to express that in the afternoon scene you see here.

Building your visuals from a piece of historical data makes the world more realistic. (The internet is so useful!) The village is also under the demons' attack, so of course there will be enemies here. We are also planning to put a shop here to support the player, and you'll find Johannes, who we introduced previously, here too.

In addition to Johannes…Oh, we can't quite tell you yet, but you'll hear more about them in our later updates. Please look forward to it."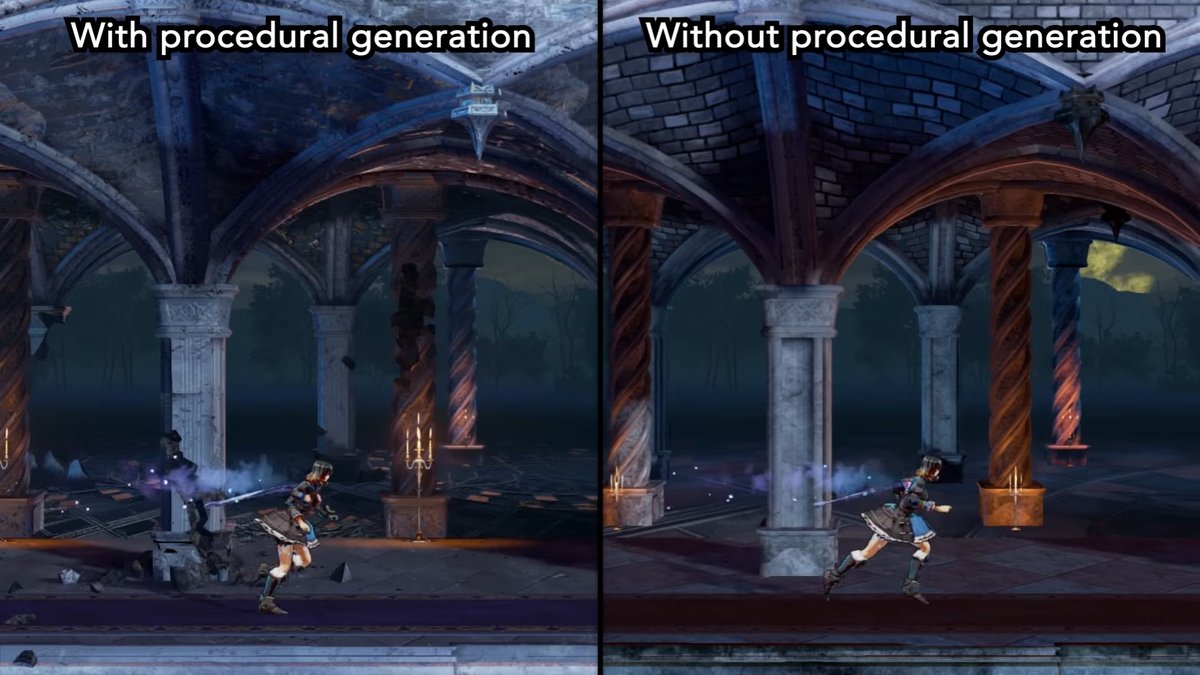 Bloodstained: Ritual of the Night creator Koji Igarashi took to Kickstarter today and explained how the team is going about improving environments on the game.
One of the issues Igarashi wanted to address was players being unsure of "where a platform was, or whether the thing they were looking at was a wall or something they could pass through." This has been improved by increasing the brightness of the front side of platforms while making more distant parts of the environments darker.
The Bloodstained team is also now making use of procedural generation in environments. Before that term scares you off, the explanation makes sense, as it will allow for smoother development. To put it simply, procedural generation is being used "to auto-generate environmental grime and destruction effects." Doing so means environments will have more of a visual flair and will ensure that areas won't give off the impression of being "looped". Variation could have been done by hand, but it "would require a disproportionately large amount of resources," Igarashi noted. Procedural generation allows for that variation without putting a huge burden on the developers.
The following video shows the usage of procedural generation:
For the full Kickstarter update, visit the source link below.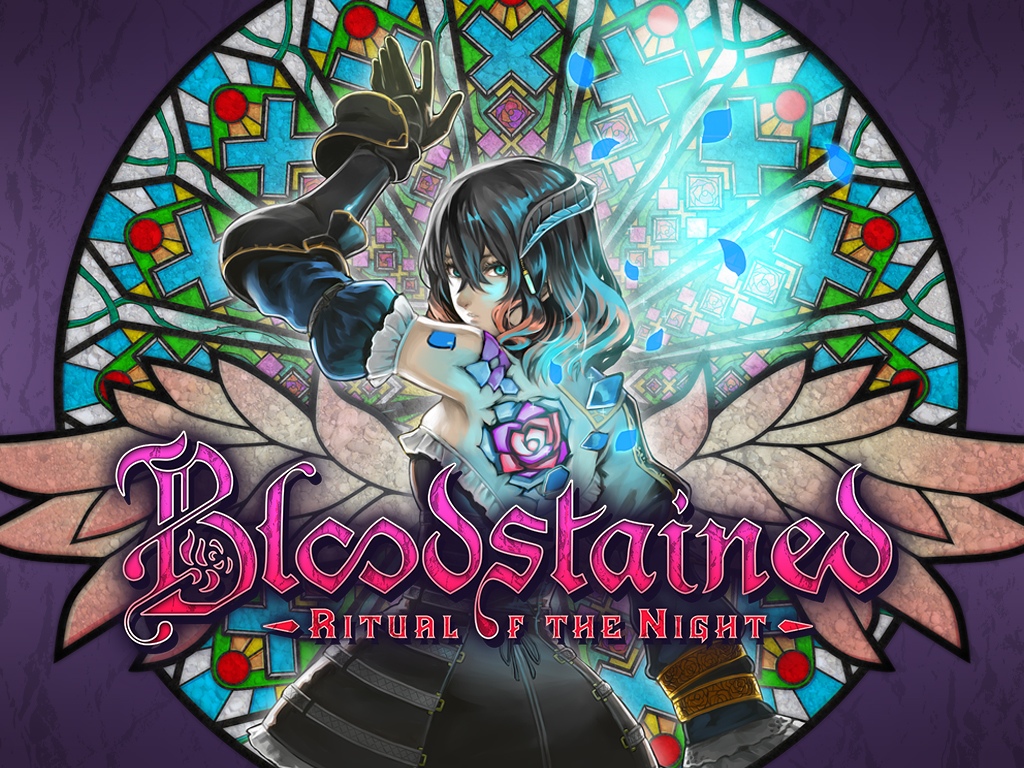 Two more partners are on board for the development of Bloodstained: Ritual of the Night.
First, DICO is assisting the team. Creator Koji Igarashi worked with this company in the past, and "will be on the frontline for this stage of the main development."
Monobit is also involved for "support on all technical aspects of the project." They're comprised of "a group of exceptional programmers who have experience working on game engines."
Here's a video introducing the two companies:
Igarashi mentioned in today's Kickstarter post that updates will be slowing down somewhat due to a reorganization of the development structure. However, he feels everyone will collectively "deliver the quality output that the team and the backers are both anticipating."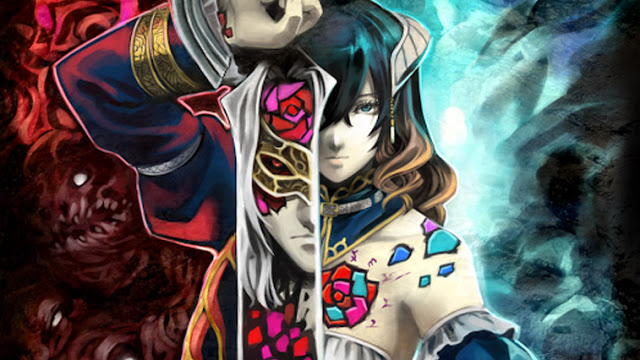 The team behind Bloodstained: Ritual of the Night is in somewhat of a tough position with the Wii U version. It's well-known that the Wii U is on its way out, and by the time the game is ready in 2018, many Nintendo gamers will likely have moved on to NX.
Bloodstained creator Koji Igarashi touched on the situation with IGN, telling the site that "it's a very complicated problem." He all but said that it may not make as much sense to continue with Wii U, since "certain pieces of hardware become irrelevant" through the passage of time. If they need to re-address potentially abandoning Wii U, it sounds like the team would need to talk with its backers about how to proceed. Assuming the support is there, "we'll be able to do things that are maybe more interesting." An NX port, perhaps?
Igarashi's full comments on the Wii U version of Bloodstained: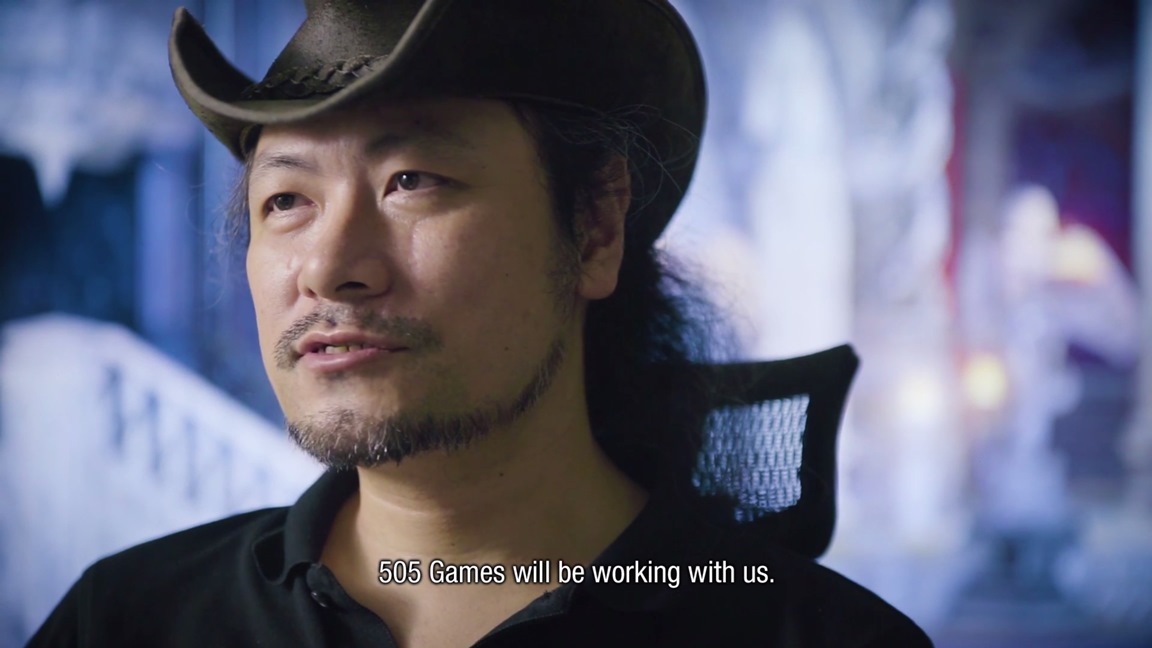 The developers of Bloodstained: Ritual of the Night are indeed working with a publisher, but not with Deep Silver as previously thought. 505 Games is being brought in to assist the team as work on the project kicks into full gear. The company will also be able to handle the publishing-side of things.
Creator Koji Igarashi explained the move in a new video shared by 505:
"For our development of Bloodstained: Ritual of the Night, 505 Games will be working with us. Although we have started this project through Kickstarter, we wanted more people to play now that we are in full production. However, we believe this isn't possible with our power alone. We are so grateful that a publisher with a vast marketing power such as 505 Games will be working with our small production team. Now that we cannot let everyone down, let's work harder to develop Bloodstained together."
Here's the full announcement video: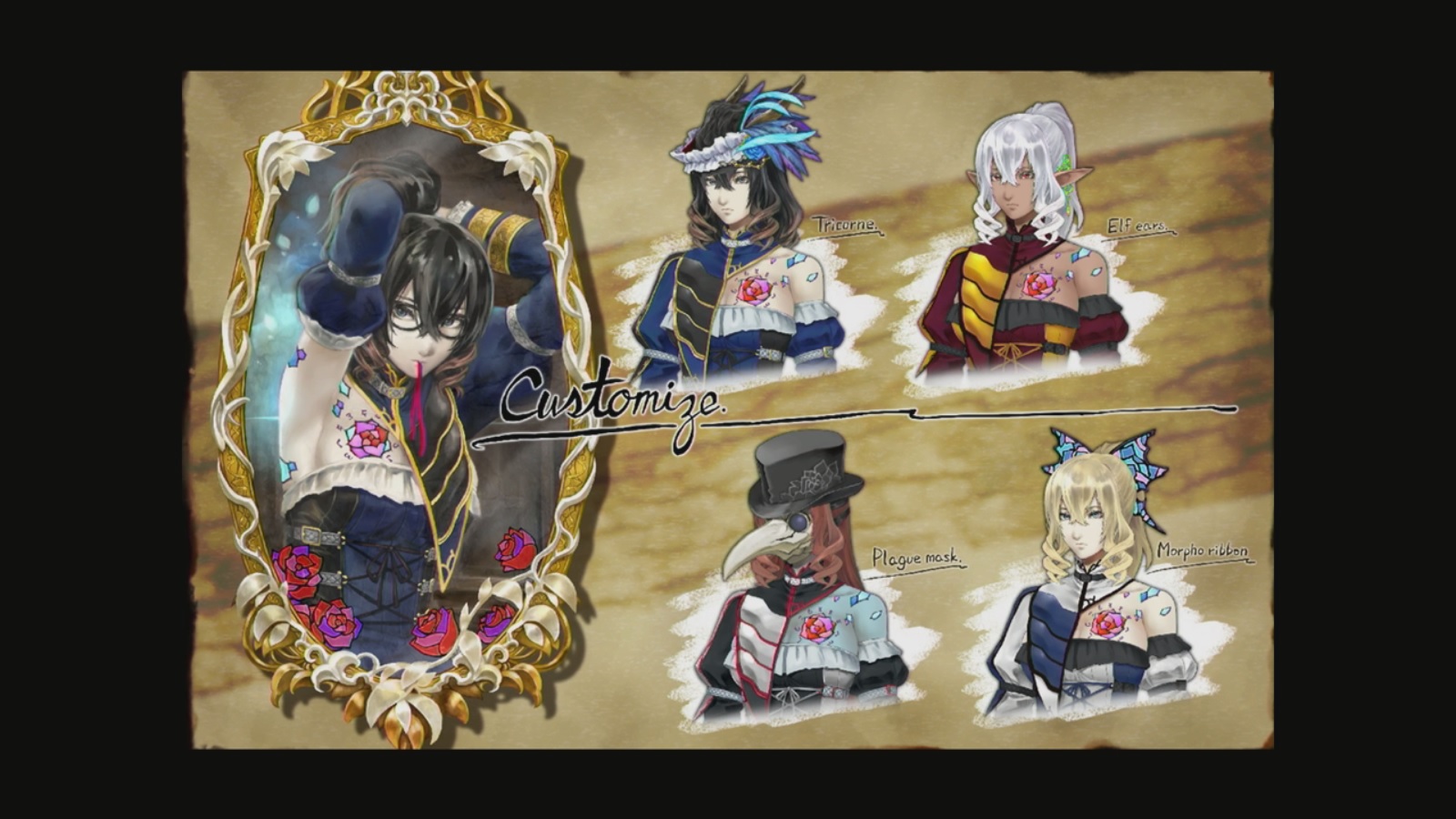 Koji Igarashi and Inti Creates president Takuya Aizu unveiled a new piece of art created for Bloodstained: Ritual of the Night at a PAX Prime 2015 panel today. You can check it out above.
The art above highlights the gameplay element of customization. You'll be able to switch our different head gear such as hats. Based on what you're wearing, the parameters will change, and the character will be given different boosts.
It's also possible to change the color of accessories. Moreover, it will be possible to change main character Miriam's hair color.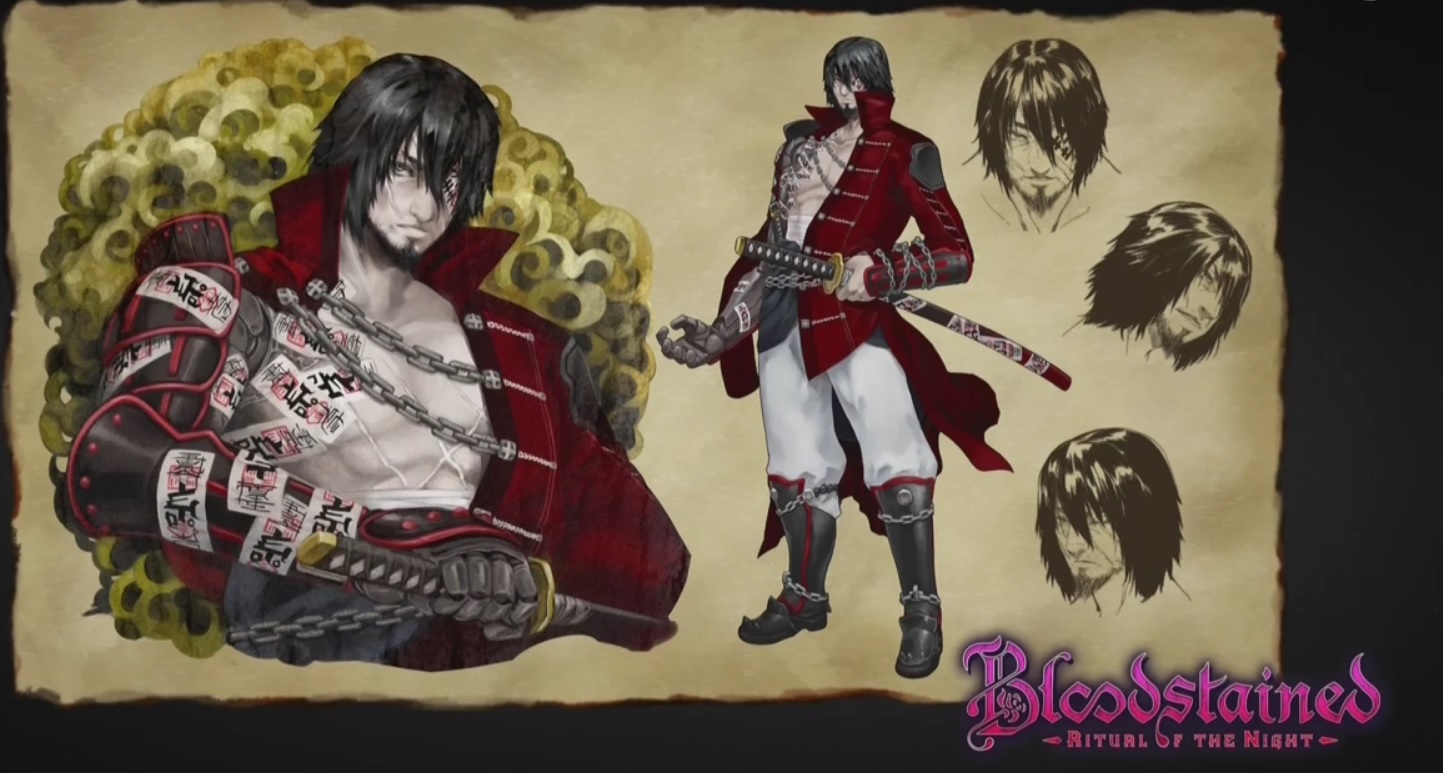 New information about Bloodstained: Ritual of the Night was revealed during Microsoft's Gamescom 2015 media briefing. Creator Koji Igarashi took to the stage to provide a first look at a new character.
At the moment, the new character (pictured above) does not have a name. We know that he's a demon hunter, and he fought the demons that first come to Earth during an attack that occurred ten years before the game begins. Igarashi confirmed that he's a dual-sword wielding hero. Additionally, the character uses Japanese ofuda spells to fight enemies.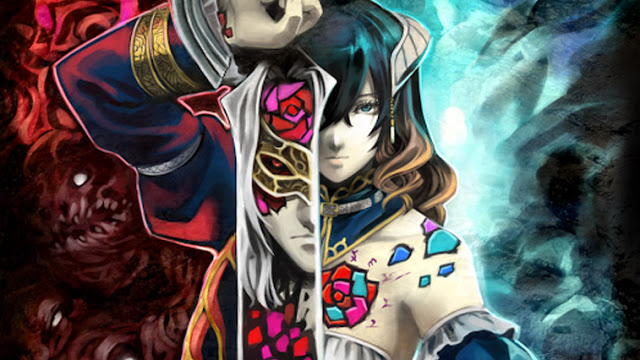 In a Kickstarter update for Bloodstained: Ritual of the Night, project lead Koji Igarashi revealed that the game will have over 1,600 rooms. That makes this project his largest Castlevania-esque title in terms of scope. It also means that Bloodstained will be around 1.5x the size of Castlevania: Symphony of the Night (not counting the inverted castle).
Due to the high number of rooms, the development team is considering adding more enemies to fill them up. Igarashi is also giving thought to expanding the stor and introducing more characters.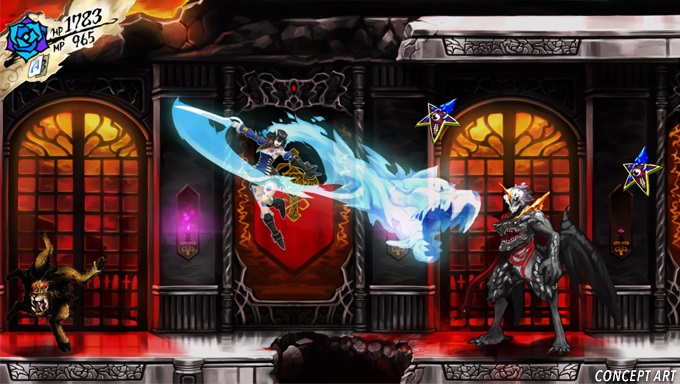 Siliconera recently asked Koji Igarashi if there are any plans to work with Deep Silver on Bloodstained: Ritual of the Night. For those who are unaware, Inti Creates is making Mighty No. 9 as well as Bloodstained, and Deep Silver is handling publishing for the former title.
Here's how Igarashi responded:
While this is not official, but…it may as well be, as the [person] who is putting the most money into Bloodstained, it's up to them when they want to announce their participation. I'm just going to say that I'm not officially saying 'yes' or 'no,' but I do want to say that the backend investment is what allowed me to make the game. I am 100% appreciative of them having faith in me. I hope everyone feels the same way, because without them, I never would have been able to get this far.

We literally went everywhere we could beforehand. First and foremost, I feel an incredible degree of appreciation [toward this publisher]. As for the actual relationship and how that's going to work out, that's something that will be from here on out. Any time an independent creator can get to keep their IP…
Ben Judd, who is a part of the Bloodstained team, added: "I almost felt defeated as an agent, but then we finally found a partner and we couldn't have asked for a better one." He also said that "it becomes a great collaborative relationship."