Shovel Knight Dig update out now (version 1.0.8), patch notes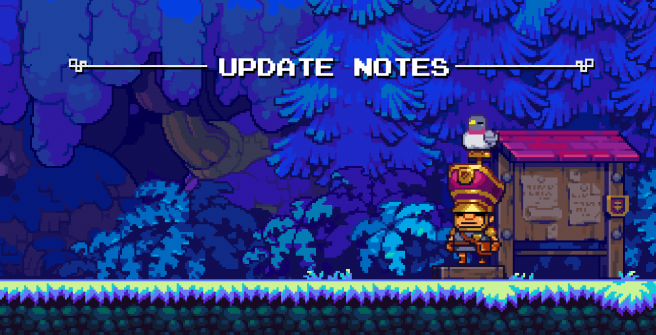 Shovel Knight Dig is here, and it's accompanied by a version 1.0.8 update. The patch notes are in from Yacht Club Games.
With the update, a bunch of fixes and improvements are included, and that even involves level design changes. Loading times and performance are also improved on Switch.
The full patch notes for the Shovel Knight Dig version 1.0.8 update are as follows:
General

Fix – Occasional crash when killed by the Drill
Fix – Selection box alignment in controller button-binding menu
Fix – Too many rats swarming in mushroom ambush room
Fix – Falling rocks could sometimes inadvertently kill a swarm of Propeller Rats
Fix – Gastronomole, in rare occasions, not appear at his station
Fix – Improper scaling on some accessory icons
Fix – Troupple Familiar could sometimes be prevented from healing you when interrupted during a heal
Fix – Some dialog UI was present even after dialog was complete
Fix – Item physics interactions with War Horn
Fix – Various soft locks that the player could experience during specific room generations
Fix – Instances where only 2 of 3 gold gears would generate in a stage
Fix – Localization bugs and improvements to clarify text
Fix – Issues with unintended behavior for some relics
Fix – Inconsistent leaderboard stage displays
Improvement – General level design changes for Magic Landfill
Improvement – General level design changes for Smelt
Improvement – General level design changes for Hive
Improvement – General level design changes for Water
Improvement – Attacking Death Bags will recover them
Improvement – Adjusted difficulty for some bosses
Improvement – Familiar/Follower movement alignment
Improvement – General level design improvements for mini Shovel Knight in Mushroom
Improvement – Pause menu navigation and alignment improvements

Switch

Improved Loading Times and Performance
All players on Switch can download the new 1.0.8 update for Shovel Knight Dig now.
Leave a Reply