SimCity creator on the Dr. Wright Assist Trophy in Smash Bros., what makes Miyamoto special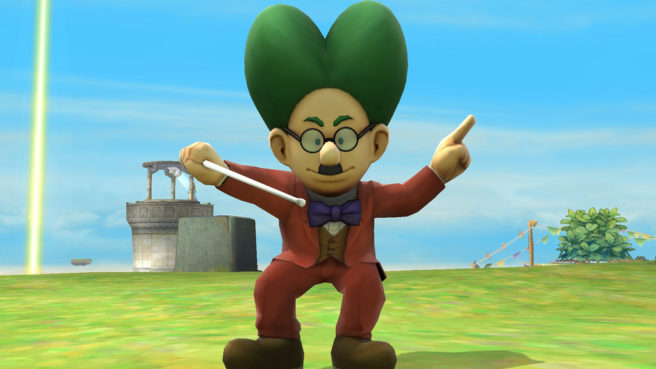 Will Wright, the creator of SimCity and The Sims, has been an unconventional mainstay in the Smash Bros. series. Dr. Wright first appeared in Super Smash Bros. Melee as a trophy before becoming an Assist Trophy starting with Brawl. Of course, Dr. Wright is a reference to the game developer and the character in SimCity who originally showed up in the SNES version of that title.
During a recent episode of the GI Show, Wright was asked about the Smash Bros. Assist Trophy. Here's what he had to say on the subject:
"I mean, it's an honor. I first started working on Nintendo way back on the early NES for the very first SimCity and Miyamoto-san asked me if I would mind if they named the guy with the green hair Dr. Wright – the guy who kind of gives you the help. And I was honored back then because Miyamoto is actually gotta be the best game designer ever, and also a good friend."
Wright would go on to commented on what he believes makes Miyamoto special:
"I think Miyamoto never lost his childhood. It's not like he remembers his childhood – it's like he kept it with him. A good bit of him is still a six-year-old boy playing in the garden and you see that when you talk to him, just the way he approaches the world. And I think that's his most valuable asset."
Wright added that he hasn't spoken with Miyamoto in some time, but enjoys doing so when he has the opportunity. When he was in Japan, they "spent a fair amount of time" together.
Leave a Reply