Slime-san update out now (version 1.2) – Sheeple's Sequel content and Superslime Edition upgrade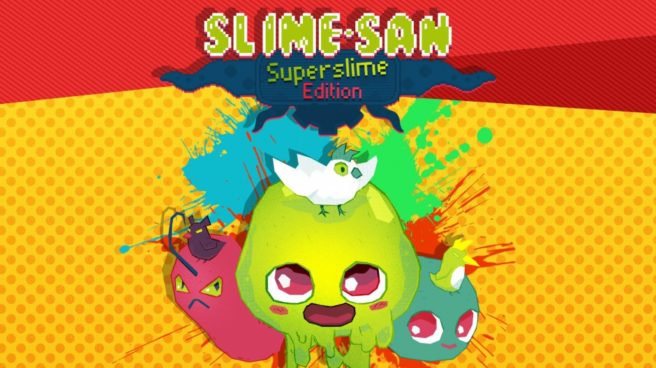 The next big content update has gone live for Slime-san. Version 1.2 is out now for all players, adding in content from the Sheeple's Sequel and "Superslime Edition" upgrade.
Below are the patch notes:
New Content: Sheeple's Sequel

– 20 normal and NG+ levels designed by Sheeple!
– 2 new play styles that totally change up the game!
– 70 [BUGS] to collect and spent in an art gallery!
– 2 new mini-games, a rythm & flying simulator!
– A brand new boss fight that pushes your skills to the limit!
– A brand new hub world, Sheeple HQ!
– Loads of new cutscenes and story elements to experience and enjoy!
– New secret characters and set-pieces to discover across your journey!
– New music by Meganeko!
– More neat secrets!

New Content: Superslime Edition!

– 10 new and very unique levels!
– A new playstyle… Where you can't jump at all?

New Features

– Dynamic color mode where handpicked palettes are used for each world!
– Saturation slider, now you can adjust saturation as well!
– New custom camera slider, adjust how much it zooms in!

Adjustments

– Various minor fixes
To celebrate the new patch, Slime-san is currently on sale via the eShop. You can pick up the game for 50% off.
Source: Switch news
Leave a Reply