Snipperclips devs on ties to Wii U, cutting down on story, Nintendo's involvement, more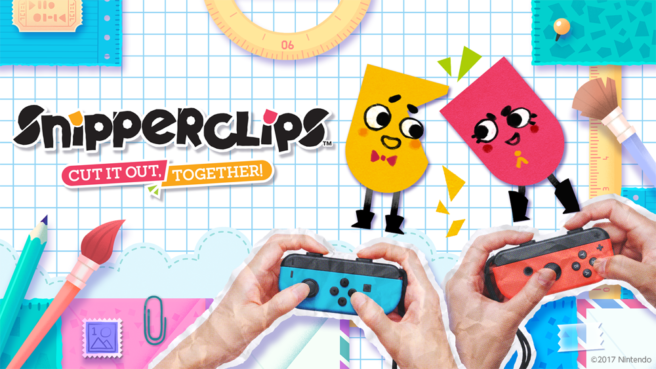 Game Informer was recently able to speak with Snipperclips developer SFB Games. During the chat, the team touched on how it was originally assumed that the project would be made for Wii U, scrapping a story idea to cut down on story, how much Nintendo was involved, and more.
Read up on SFB's comments below. For the full interview, visit Game Informer's site here.
On when they found out about Switch…
SFB Games: We found out about the Switch around June of 2016. Nintendo showed us a short presentation, which explained the various features of the Switch and the Joy-Con controllers. It was really exciting, and a massive privilege to find out so early, but our heads were quickly full of thoughts about how best to use the new controller layout. It was fun keeping such a big secret to ourselves, all through the year.
On whether it started out as a Wii U game…
Sort of, but not really. We developed it as a prototype on PC, to begin with. Wii U was the assumed hardware, but we never developed any features specific to the Wii U – such as making use of the screen on the GamePad. We knew Nintendo was working on new hardware, since the "NX" had been announced in some capacity. But our goal was just to make a fun game, regardless of what hardware we were using.
Eventually we moved over to Switch, and it seemed like the appropriate hardware for the game, especially given the two Joy-Cons.
On developing for new hardware…
It was difficult, as there were a lot of unknown factors, especially on the technical side. When we starting developing the game, we didn't know a single thing about the Switch.
As for making launch, everyone had to work hard. But the goal of making a game for the launch of a new Nintendo console was so exciting, it was a very good reason to try hard and make it happen.
On a scrapped story idea…
Originally there was an idea to set the game specifically in a school. That's why the worlds are set in places you'd find in a school. (Desk, Computer room, Science Lab) Eventually we kept that side of the game quite simple and minimal. I feel like the focus is more on the two people who are actually playing the game together. They embody the characters and the story of the game is about their friendship, and their ability to work together.
On Nintendo's involvement…
SFB Games is a small independent company. Our actual development team here in London was only 6 people, at its largest. But, for Snipperclips, assuming it's first-party Nintendo is not entirely incorrect. Nintendo did directly help develop the game in addition to acting as producer and publisher. The game is a collaboration between SFB Games and Nintendo.
Leave a Reply