SNK Heroines dev on the game's sexualization, having it on Switch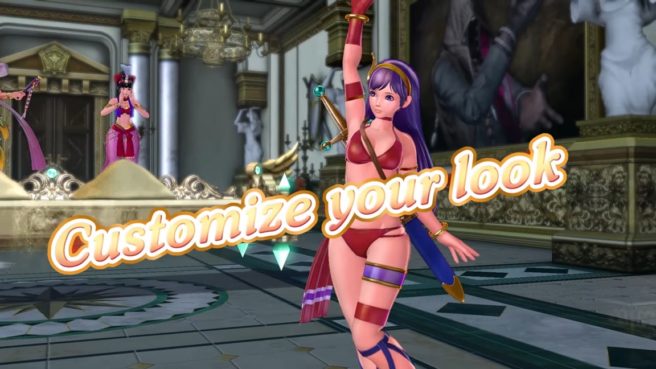 SNK is back on Nintendo platforms with SNK Heroines: Tag Team Frenzy. NIS America will be publishing the game on Switch this summer.
During an interview with Game Informer, producer Yasuyuki Oda spoke more about SNK Heroines. Notable topics include the game's sexualization as well as having it on Switch.
You can find comments about these topics from Oda below. For the full interview, head on over here.
On the game's sexualization…
Oda: There is exposure of female parts, but we don't feel like it's overly sexualized. It is there, but we want to push the cute aspect of things, the elegant-ness of the women, and we feel like we are able to cull the people that would bash this game for there being too much exposure.
Oda: There's a reason they're wearing these costumes. They're not just wearing these costumes because we wanted them to. There's a full story behind it which we can't really go into details about at this moment, but if you play the story I think our fans would better understand why they were put in this situation. We made an effort to make sure the image of our characters will stay the same, even after people play this game.
On having the game on Switch…
Oda: This game is multiplatform (PS4 and Switch), but we would like to work – and like you said, it is the first SNK title on a Nintendo platform in a really long time – but we would love to work with different platforms. We may come out with something that's Switch exclusive. On the flip side, we might come out with something that's PS4 exclusive, but we would like to work with many different kinds of first parties to develop our games.
On any development with Nintendo on the game…
Oda: There hasn't really been direct involvement from Nintendo's side for development of this game, but it is SNK's first time to work with the Switch. There's more like a standard of how to do this (with) Nintendo back and forth when we were developing this game for Switch.
Leave a Reply