SEGA "listening and assessing" for Sonic Colors: Ultimate patch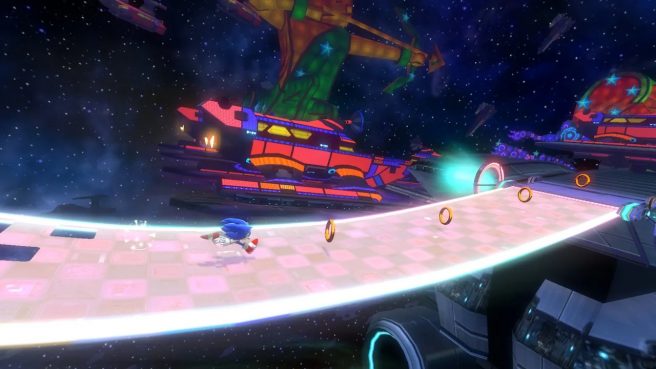 SEGA may eventually deliver a new patch for Sonic Colors: Ultimate following player reports of glitches and other problems.
The game's initial bumpy launch took place this weekend thanks to early access from the Digital Deluxe version. Most players will actually be getting their hands on it tomorrow.
Unfortunately, Digital Deluxe owners have already encountered a slew of issues, many of which can be seen in the Switch version. Some confusion has come about since then as some glitches were apparently happening with an emulated version of Sonic Colors: Ultimate rather than actual Switch hardware. But outlets such as GameXplain have confirmed that it's possible to encounter various glitches while playing on the system, including ones that have the potential to cause seizures.
So what's next? We do have some news from Sonic social media manager Katie Chrzanowski. On Twitter, Chrzanowski indicated that SEGA is "listening and assessing" as it determines course of action for a Sonic Colors: Ultimate patch.
Chrzanowski stated:
"Appreciate all your feedback on Sonic Colors: Ultimate, and the teams are listening and assessing for an upcoming patch. Thank you all for your patience as we dig into this! Quick aside: we've seen some graphical issues that were caused by an emulator which is unfortunately outside our control. Trying to figure out what bugs are legitimate can really slow down the QA process. If you're having issues, please do flag them here."
SEGA has actually already delivered an update for Sonic Colors: Ultimate, and it should currently stand at version 1.0.3. However, the recent issues sprung up after that update was delivered.
If there is any news regarding a new Sonic Colors: Ultimate patch, we'll be sure to let you know.
Leave a Reply