Sonic Forces – "Episode Shadow" DLC leaked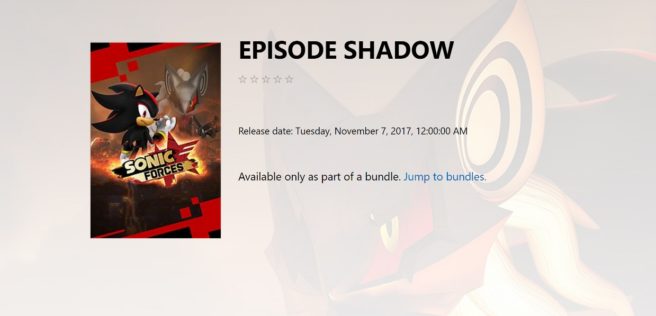 A listing on the Xbox Store reveals the existence of "Episode Shadow" DLC for Sonic Forces. In it, players will "uncover the untold story of the new villain, Infinite, and rediscover three updated stages playing as Shadow." You'll also be able to play as Shadow in over ten Modern Sonic based stages.
SEGA has not yet officially announced the Episode Shadow DLC for Sonic Forces. However, we do know that news about the game will be shared this week. The news blast may cover the DLC news or something else entirely.
Leave a Reply