Sonic Frontiers gains "Sights, Sounds, and Speed" update this week, full details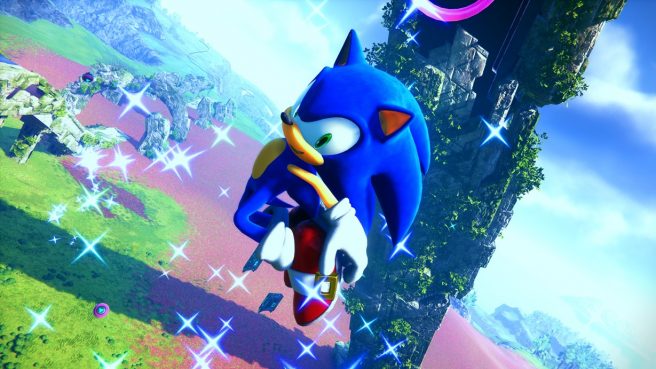 Original (3/20): SEGA has revealed that the first major Sonic Frontiers content update, which is dubbed "Sights, Sounds, and Speed", is launching this week. Players can get their hands on it on March 22, 2023 (March 23 in Europe).
The update will include new challenge modes, a Photo Mode, and the jukebox. Here's a few more details:

New Challenge Modes – After completing the main story campaign, players can access new challenge modes – Cyber Space Challenge and Battle Rush – via the title screen. The Cyber Space Challenge is a time-attack mode where players will compete against the clock to complete multiple Cyber Space stages in a row. Additionally, Sonic Frontiers will offer Battle Rush, a timed-battle mode where you fight multiple enemies, Guardians and Titans in one go.
Photo Mode – To capture memories of their time on the Starfall Islands, players can open the pause menu to access Photo Mode, which will pause gameplay and bring up a camera that is freely moveable.
Jukebox – Players can listen to their favorite Sonic songs all throughout the Starfall Islands with the new Jukebox. With 53 song tracks available, players will have instant access to 13 songs, and can unlock the remaining 40 songs by collecting Sound Memories on each island.
Get a closer look at the Sonic Frontiers "Sights, Sounds, and Speed" update in the gallery below.
Remember that there are still two more major Sonic Frontiers updates to come in 2023. They will include new features, challenges, playable characters, and more. We have additional information here.
---
Update (3/22): A trailer for the update has now been released. We have it below.
Leave a Reply