Sonic Frontiers pre-order bonus at Best Buy and GameStop is a steelbook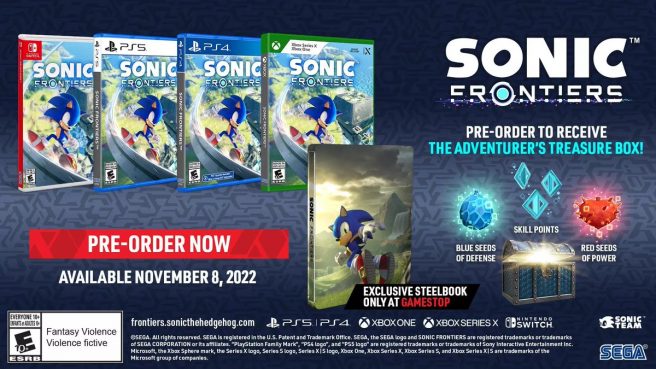 Best Buy and GameStop are both planning an pre-order bonus for Sonic Frontiers. And as it turns out, the gift is technically the same. The two retailers are providing a steelbook, though the design varies depending on the store you go with.
We have a look at the steelbook design for GameStop above. The one from GameStop can be found below.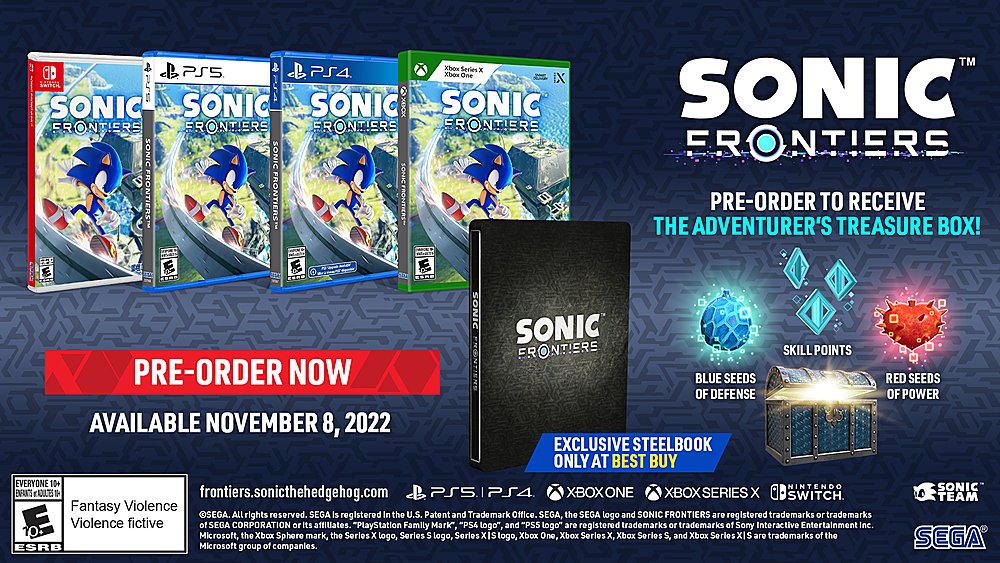 You can pre-order Sonic Frontiers and obtain the steelbook bonus at Best Buy here or GameStop here. Amazon is also now accepting reservations here. We'll let you know if any other bonuses are revealed.
Sonic Frontiers launches for Switch on November 8, 2022. Keep in mind that all retailers will be offering a pre-order bonus in the form of the Adventure's Treasure Box, which includes Skill Points, Red Seeds of Power, and Blue Seeds of Defense. The pre-order bonus is included with the Digital Deluxe Edition for the eShop, which throws in the Explorer's Treasure Box and digital art book with a 25-track digital mini soundtrack. More information about the Digital Deluxe Edition can be found here.
---
Nintendo Everything is a participant in the Amazon, Best Buy, and GameStop affiliate programs. The website may receive a partial commission through orders placed with these retailers.
Leave a Reply