Sonic Frontiers sales surpass 2.5 million copies worldwide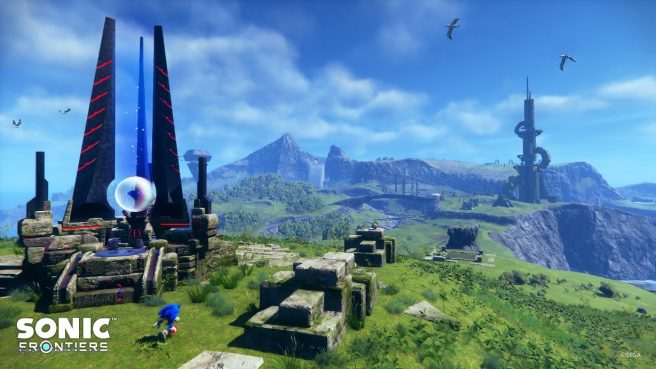 Sonic Frontiers sales have surpassed 2.5 million copies worldwide, SEGA just announced.
As is often the case when we hear about these types of milestones, a breakdown of sales by platform was not provided. That being said, Sonic has always proved to be popular on Nintendo platforms, and this title was no different. Around launch, it was high up on the Switch eShop charts.
Sonic Frontiers players can look forward to much more content in the future. SEGA recently announced that throughout 2023, the game will be receiving a few free content updates. The first drop will include a Jukebox, Photo Mode, and new Challenge Modes. The second one will have "Sonic's Birthday", open zone challenges, and new Koco. For the final free update, the title will offer new playable characters and a new story.
Sonic Frontiers marks the first time that SEGA has approached the series with an open zone concept. Takashi Iizuka, the head of Sonic Team, previously said it "is that next step for the next 10 years" – meaning we should see additional games using this concept in the future.
You can pick up Sonic Frontiers on Switch now. Our thoughts on the Switch version can be found in our review here.
Leave a Reply