Sonic Frontiers success helped pave the way for bigger updates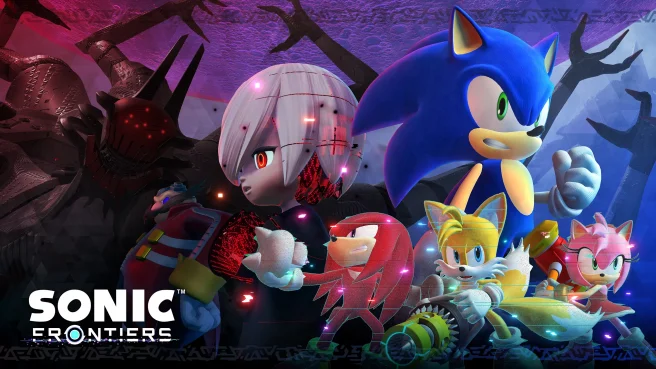 Sonic Frontiers received a few free updates, ending with The Final Horizon in September. It's thanks to the fans that the game received as much post-launch content as it did.
In an interview with Famitsu, director Morio Kishimoto and producer Sachiko Kawamura spoke about how plans were expanded following strong sales and positive player feedback. You can read our translation about that below.
Three updates were planned over the course of about a year – can you tell us about what kind of schedule you made for this?

Kishimoto: As we said, the first four weeks following launch we sold 2.5 million units, a speed that was a record for the Sonic series. Looking at that, producer Kawamura and upper management decided to update the game.

Even before launching, we had planned to update the game, but at that time we only planned seasonal updates such as Halloween. I think it is thanks to everyone's support that we have been able to evolve the game and enrich the gameplay in a substantial way, proceeding with an 'aggressive update' schedule.

And this was encouraged by the strong sales, and positive feedback from those playing?

Kishimoto: Yes.

Kawamura: The biggest obstacle was whether fans would accept Sonic Frontiers, but the response was actually great. Furthermore, SEGA really values the fan community, so as a company we encourage updates as part of the meaning of that close relationship. I think it was however a big decision to make a free update of this scale.

When you actually play it, it is surprising this is a free update, and not paid DLC. Is periodically releasing big updates such as this because the company values the community and fan support so much?

Kawamura: Yes, it is. I think it is not a case of selling a game and being done, but should be responding to the fans and building a trusting relationship. Since it became possible to download patches for games, the gaming industry has rapidly changed. There is now a tendency to manage home gaming titles too. Considering that, the Sonic fan community is very big, so it is extremely important that we work to appeal and provide as much as we can.
The Final Horizon was the biggest update for Sonic Frontiers featuring a new story plus the ability to play as Tails, Knuckles, and Amy along with some other aspects. The other notable updates were Sights, Sounds, and Speed and Birthday Bash. The former came with new challenge modes, a Photo Mode, and the jukebox. The latter was comprised of New Game+, new challenges, new moves, and new collectable Koco.
---
Translation provided by Simon Griffin, SatsumaFS, and Philip Proctor on behalf of Nintendo Everything.
Leave a Reply