Sonic Mania director on the Easter eggs, scrapped plans, wanting to make a sequel, more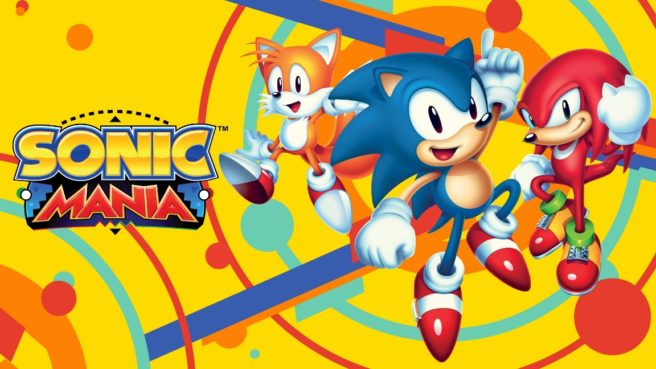 Rolling Stone published a lengthy interview with Christian Whitehead, the director of Sonic Mania. The two sides chatted about a wide array of topics, including the game's Easter eggs, how the initial plan for the sequence of Zones was scrapped, potentially coming back for a sequel, and more.
We've highlighted some notable excerpts from the interview below. You can read the full talk on Rolling Stone here.
On any pushback on some of the more sophisticated Easter eggs…
There's a spirit with the whole team – both Sega and ourselves – where it's just been a lot of fun to make. The two bosses that I couldn't imagine us getting approval on to begin with were the Mean Bean Machine Boss in Chemical Plant Zone. We didn't just want to put it in there. I was having trouble thinking of a novel boss for the Zone. We had already made a souped-up version of the original boss, so we needed something else. I just thought, "Wouldn't it be funny if we made the boss just Puyo Puyo?" I thought Iizuka-san would just immediately veto it. But he said, "Let's look into it." And it made sense creatively for the game.
It's funny, because I'm sure there are Sonic fans out there who say "Yeah, we want Sonic to be serious, and to convey a feeling of genuine threat." Meanwhile, we've got Eggman riding a cartoon train. When you have a game that has to convey its story through sprites moving on a screen, going overboard with fun things is what makes it come to life.
On any discussions bringing in newer characters from games past Sonic 3 and Knuckles…
Really, what it comes down to is general scope. There's only so much you can do within a particular time frame. Even with just three characters, you can access different parts of the stage because of their unique abilities – Tails can fly, for instance. I'm not against adding in the new characters – I think they're cool – I think there's potentially a lot of things you could do with it…
On the hardest part developing Sonic Mania…
I think it varied depending on the level. For example, Studiopolis is one of the first levels we made, and I had a very strong idea behind it from the start. Coming up with the concept and artwork for it didn't take very long. Same with Mirage Saloon. With those two, they were definitely simpler than the classic levels. Going into it, we thought that revisiting classic zones was going to be easy, but then the ideas we came up with were so crazy that it eventually became much more challenging than we expected. It's not just about giving the sprites a lick of paint.
With Lava Reef Zone, for example, the original tileset was basically unusable in its original form, so we had to generate a new tileset. With Stardust Speedway, we made new graphics from scratch. It might as well have been a new level. Green Hill Zone was the first classic Zone we did, and it was the easiest to work with. That level seems so familiar to so many people, so we started it off in a familiar way. With Act 2 of every classic stage, that's when we would crank up the new mechanics.
On any stages from classic Sonic that he wishes made the cut…
Our initial plan for the sequence of Zones – pretty much none of those made it in. I wasn't all that disappointed, though, because there's so many things we could have done. What we ended up with made sense. Both our side and Sega's side pitched levels, and initially, we thought we were going to put the Zones in chronological order, but Iizuka-san was fine with us mixing it up. There are certain levels that are fan-favorites, but in one instance, we put in a Zone that fans generally dislike, but we did something completely different with it, and it seems like people are liking it. Picking a level that we weren't so enamored with from the original games gave us more room to do our own thing with it. Overall, we had to balance the stage tropes – there couldn't be too many water levels, or city levels. We ended up making the first Act of Stardust Speedway feel like a ruin, because we didn't end up taking a complete ruin Act.
On plans for the future…
Well, I think my immediate plans are to take a bit of a holiday. (Laughs) I'm always thinking ahead in terms of what I want to do tech-wise and creatively. I've got my own ideas for what I would do with Sonic, but there's really no point in telling any of that, because it would have to be a collaborative process with Sega. I think our team has definitely enjoyed working on Sonic a lot, and I'd love to do more. Before I did Sonic Mania, I set up the engine for Freedom Planet 2, and I prototyped a few original games, which I definitely have an interest in pursuing. As far as Sonic Mania 2, initially, I was planning on moving onto an original game, but I couldn't have imagined working on something this big.
Leave a Reply