Sonic Mania technical analysis, including a look at the Switch version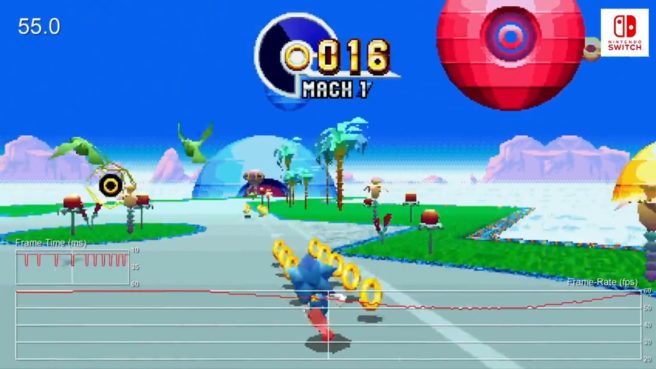 Digital Foundry has returned with a new technical analysis. This time, it's Sonic Mania that receives the focus.
The first part of the video shows how Sonic Mania is an evolution from the original games in the series. Many techniques and subtle improvements are used that you may not even notice. Part of this is due to Sonic Mania featuring aspects that weren't possible during the SEGA Genesis days.
Sonic Mania features full object scaling and rotation, for example. The special stages here have a much smoother frame rate. Also included are additional background planes, a much broader color palette, more complex sprite work, and more.
Regarding Switch specifically, the game does mostly run well. It's a consistent 60 frames per second aside from the 3D bonus stages. In those levels, Sonic Mania dips just slightly.
Digital Foundry also says that it didn't encounter any issues on Switch that we touched on just a short while ago (mainly the use of the Home Button and taking screenshots). Others have encountered the problems, but it sounds like the developers will be cleaning things up soon.
Watch the full analysis from Digital Foundry below.
Leave a Reply