Sonic Origins trailer introduces different modes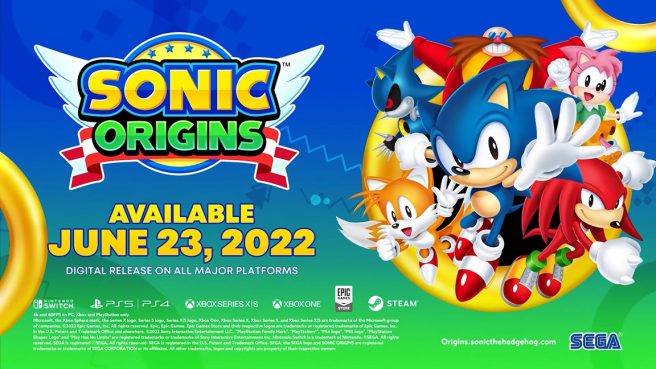 SEGA has issued a new trailer for Sonic Origins that provides a look at the different game modes.
The main highlights are Classic and Anniversary Mode. Also, with Story Mode, all of the titles are connected in a single adventure. There's even a Boss Rush Mode, Mission Mode, and Mirror Mode. Don't forget that in the Museum, fans can check out music, concept art, videos, and more.
Here's an official overview of Sonic Origins:
Relive the classic collected adventures of Sonic The Hedgehog, Sonic The Hedgehog 2, Sonic 3 & Knuckles, and Sonic CD in the newly remastered Sonic Origins! From the iconic Green Hill Zone to the treacherous Death Egg Robot, you'll speed down memory lane to thwart the sinister plans of Doctor Robotnik in polished high definition! This latest version includes new areas to explore, exclusive animations, and a brand new Anniversary mode!

Classic Re-Defined
Explore the classic Sonic titles in high-resolution, with all-new opening and ending animations for each title!

New Unlockables
Complete various missions to collect coins to unlock new content, challenges, and Special Stages through the Museum.

Classic and Anniversary Mode
Choose to Spin Dash your way through the numerous zones in Classic mode with the game's original resolution and limited lives, or the new Anniversary mode with unlimited lives and revamped fullscreen resolution.
Sonic Origins
View the new Sonic Origins trailer highlighting different modes below.
Sonic Origins arrives digitally for Switch on June 23, 2022.
Leave a Reply