Sonic Superstars reveals first Switch-specific screenshots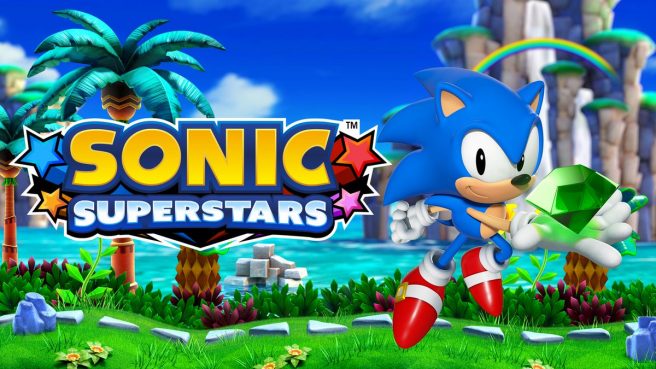 SEGA has shared with us some Switch-specific screenshots from Sonic Superstars.
This comes as a bit surprise as we usually have to wait quite a bit to see how some multiplatform titles are shaping up on Nintendo's console. The wait can sometimes be so long that fans don't have a good idea until launch. This is actually something that recently happened with LEGO 2K Drive since all assets were not from the Switch version.
Sonic Superstars was announced for various platforms earlier this week. For those that missed out on the news, check out the following overview:
Adventure through the mystical Northstar Islands in this all-new take on classic 2D Sonic high-speed action platforming. Play as Sonic, Tails, Knuckles, and Amy Rose and harness all-new Emerald powers to move and attack in dynamic new ways. Navigate gorgeous, never-before-seen environments solo or with up to three other players and stop Dr. Eggman, Fang, and a mysterious new adversary from converting the islands' giant animals into Badniks before it's too late!

Key Features

A New Spin on a Classic – The 2D Sonic high-speed sidescrolling action platforming you know and love, reimagined with fully 3D graphics, new powers and abilities, an all-new setting, and new ways to play! You've never played classic Sonic like this before!
Play as Your Favorite Characters – Choose from Sonic, Tails, Knuckles, and Amy Rose and take advantage of their unique abilities to blaze a path across the Northstar Islands as they race to defeat Dr. Eggman, who has teamed up with an old nemesis, Fang.
Harness the Power of the Chaos Emeralds – Multiply, swim up waterfalls, change form, and more with the powers of the Chaos Emeralds.
More Friends, More Fun – For the first time ever in a Sonic game, play through the entire campaign with up to 3 other players with drop-in and drop-out four-player local cooperative play.
Check out the first Switch screenshots from Sonic Superstars below.
Sonic Superstars arrives on this fall. We just went hands-on with the title this week, and you can check out our preview (as well as some gameplay) here.
Leave a Reply