Sonic the Hedgehog LEGO set revealed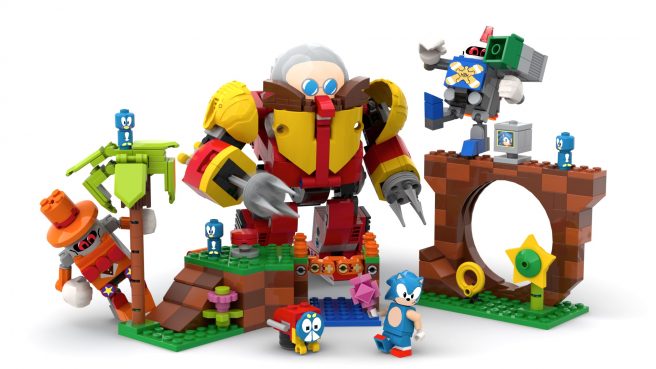 Last year, LEGO worked with Nintendo on numerous products based on Mario. The company is now teaming up with SEGA to produce a set for Sonic the Hedgehog.
You can thank UK-based LEGO builder Viv Grannell for making it all happen. After Grannell's pitch for a LEGO and Sonic crossover found support in the LEGO Ideas program, the project moved forward and gained the official support of SEGA.
Grannell said:
"I've been invested in the world of Sonic for almost my entire life, and it's such a perfect fit for the LEGO system that I spent about a year rallying support for it to happen. Having 10,000 people back my design was overwhelming enough, even with friends and family behind me, but having it be selected for further development was the most exciting secret I have ever had to keep!"
LEGO says its upcoming product features "a wide variety of elements inspired by Classic Sonic" and "will provide LEGO collectors and Sonic fans alike a truly supersonic LEGO experience".
There's currently no word on a release date given that the product has only now started development. We've got a lot at the concept image above.
Leave a Reply