Sonic the Hedgehog Tails Nendoroid out in December, new photos, pre-orders open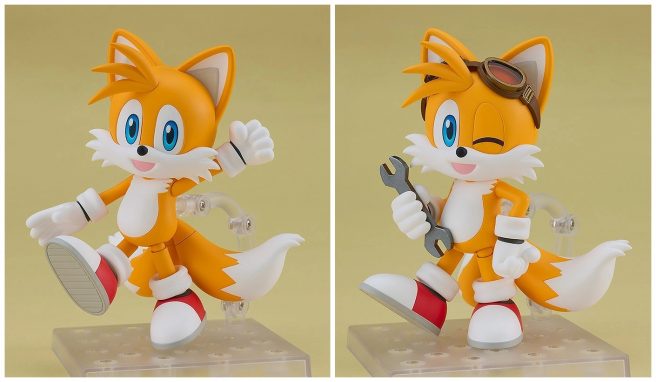 We previously heard about the Tails Nendoroid for Sonic the Hedgehog, and we now have news about the release date and pre-orders – but there are new photos as well.
Tails comes with the eye parts glancing right, glancing left, and happy. The mouth parts are smile with an open mouth and smile with a closed mouth. Finally, as for optional parts, you'll be getting goggle, a wrench, and the Chaos Emerald.
The Tails figure was last shown off at WonHobby earlier this year. However, we only had a prototype image at the time. The design was essentially finalized, but the figure lacked color. What we're seeing now is the final version.
Below are some additional photos of the Sonic the Hedgehog Tails Nendoroid:
You can pre-order the Sonic the Hedgehog Tails Nendoroid here. Keep in mind that there's a reservation deadline of June 29, 2023. The figure itself is expected to release in December.
Sonic the Hedgehog currently has a bunch of different titles available on Switch, including the latest entry, Sonic Frontiers. Sonic Origins Plus will also launch in June.
Leave a Reply