Sparklite update out now (version 1.5) – new modes and more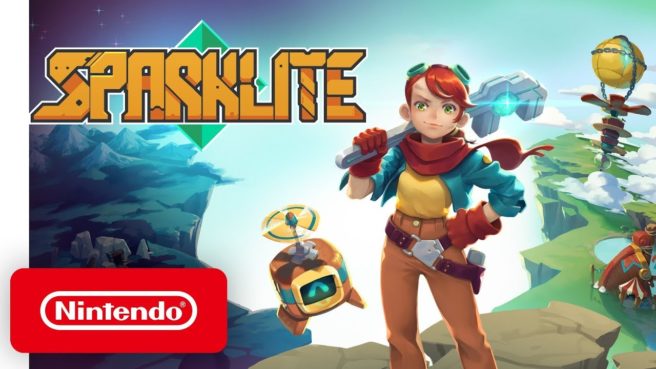 A major 1.5 update is now available for the action-adventure game Sparklite. Once installed, players can access new features, including two additional modes.
The 1.5 update includes:
• New! Casual Game Mode – For an easier experience
• New! Champion Game Mode – For the hardcore gamer looking to challenge themselves
• Updated save slot UI
• Enhanced boss fights
• New character in the Refuge
• New Baron cinematic
• Updated sinkholes
• Updated Furnaces
• Chopping grass now has a chance to drop Sparklite
• Thanks to active community we've also added lots of bug fixes and quality of life improvements

Casual Game Mode:
The brand-new Casual Game Mode is intended for people who mostly just want to see everything Sparklite has to offer, without the pressure of failure. In this mode, hearts drop more often, players begin their adventure with more health & there are also more dig spots. This mode is ideally suited to players who want to focus on Sparklite's story and enjoy the world of Geodia.

Champion Game Mode:
For players who like an additional challenge after beating the game. Ada's adventure will be harder this time around. Enemies and Titans will be stronger and have new attacks but, the rewards will be greater as they will drop more Sparklite. Players start the game with all schematics but Vaults no longer appear in the world. Choose this mode for a whole new way to experience Sparklite!

Finally, as if that wasn't enough, you can now also earn unique banners in Town, (which can be seen on all saves, not just the one you finished the game on), for beating Standard and Champion modes.
Starting today, Sparklike can be purchased at a 30 percent discount on the Switch eShop. The sale lasts until February 26.
Source: Merge Games PR
Leave a Reply