Spiritfarer getting "Jackie & Daria" update next week, details and trailer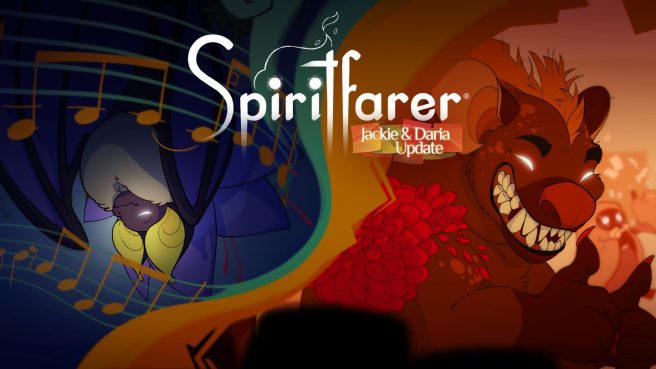 Thunder Lotus has announced the third and final free update for Spiritfarer titled "Jackie & Daria". It'll be going live for all Switch players on December 13.
According to Thunder Lotus, this will be the biggest update yet for Spiritfarer. In it, heroine Stella sets sail for a new island where she'll discover a dilapidated hospital and two new spirits: the caretaker Jackie, and Daria, his main patient. Thunder Lotus notes, "Stella's care and efforts will help soothe a troubled mind and bring the facility back to its former glory." The update also comes with a new platforming event plus new upgrades for the ferry.
Speaking about the new "Jackie & Daria" update for Spiritfarer, creative director Nicolas Guérin said:
"We've saved the best for last! The team was unanimous in their desire to make the game's final update something special, and I feel they've really pulled out all the stops here. The Jackie and Daria Update is a lovely curtain call for Spiritfarer as well as a great show of gratitude to the fans who've supported us since the day we announced the project. We hope they enjoy taking one final voyage with us!"
We have a trailer for the new Spiritfarer update below.
Source: Thunder Lotus PR
Leave a Reply