Splatoon 2 – North American Splatfest #1 results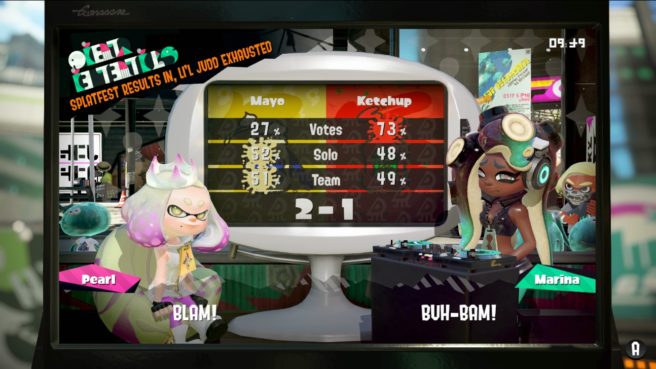 The results are in for the first true North American Splatfest in Splatoon 2. Ultimately, it was mayonnaise that beat out ketchup.
Ketchup was much more popular than mayonnaise with 73 percent of the vote. However, mayonnaise took home the battles – just barely so – in the other categories. That helped Team Mayonnaise win by a score of 2-1.
Mayonnaise was also victorious in Japan. We should be finding out about the European results later today.
Leave a Reply