Splatoon 2 – Off the Hook figma pre-orders open, more photos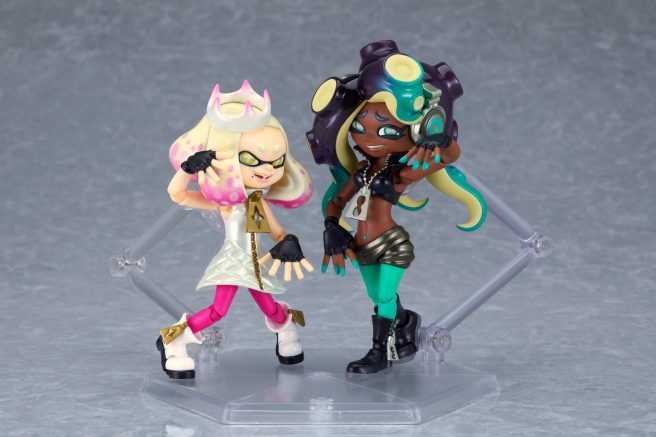 Good Smile has provided an update on the Off the Hook figma for Splatoon 2. Pre-orders have opened, and the product is expected to ship next summer.
Here's some information about the figure plus new photos:
From the popular video game "Splatoon 2" comes figma action figures of the cute and sassy MC "Pearl" and the dazzling DJ genius "Marina" of the pop-idol duo "Off the Hook"!

– The smooth yet posable figma joints allow you to act out a variety of different scenes from the game.
– Pearl and Marina each come with both a standard expression and a more exciting smiling expression.
– Three sets of eye parts for the standard faces to display their eyes looking a different direction are included.
– The chair and turntable often seen on Inkopolis News are included as optional parts!
– A microphone for Pearl is included as well.
– Articulated figma stands are included to display the figma in a variety of poses.
You can pre-order the Splatoon 2 – Off the Hook figma here. Note that there's a pre-order deadline of January 7, 2021.
Leave a Reply