SpongeBob SquarePants: The Cosmic Shake boxart, pre-order, price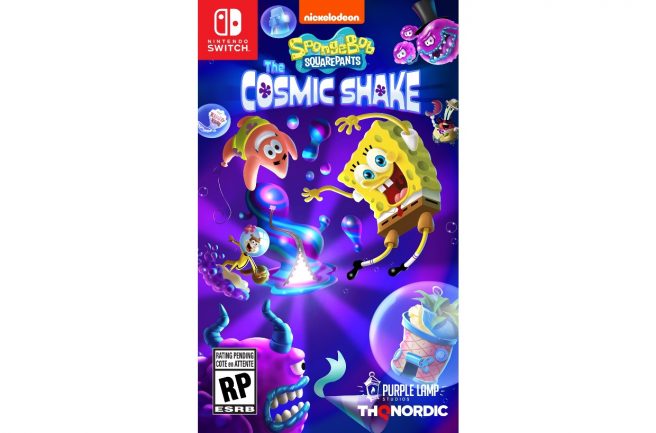 SpongeBob SquarePants: The Cosmic Shake was announced for Switch during the THQ Nordic showcase, and retailers are going live with pre-orders.
Right now we have the official boxart, attached above. This is the key art that we've seen at the end of the debut trailer.
If you're looking to pre-order SpongeBob SquarePants: The Cosmic Shake on Switch, you can do so on Amazon for $39.99. GameStop is also taking reservations here. We'll keep you posted on news for Amazon Canada / UK.
In The Cosmic Shake, the game begins as SpongeBob and Patrick meet the mysterious fortune teller Kassandra who gives them a vial full of Mermaid's Tears. The two end up tearing open the very fabric of space and time and opening portals to strange Wishworlds. The game will have seven different Wishworlds to visit, including Wild West Jellyfish Fields and Halloween Rock Bottom. Also included are unlockable skills, tons of costumes, appearances from well-known characters voiced by their original actors, and over 101 songs from the series.
SpongeBob SquarePants: The Cosmic Shake will be appearing on Switch in 2022. Learn more about the game here.
---
Nintendo Everything is a participant in the Amazon and GameStop affiliate programs. The website may receive a partial commission through orders placed with these retailers.
Leave a Reply