Square Enix teases upcoming news for the "Bravely" series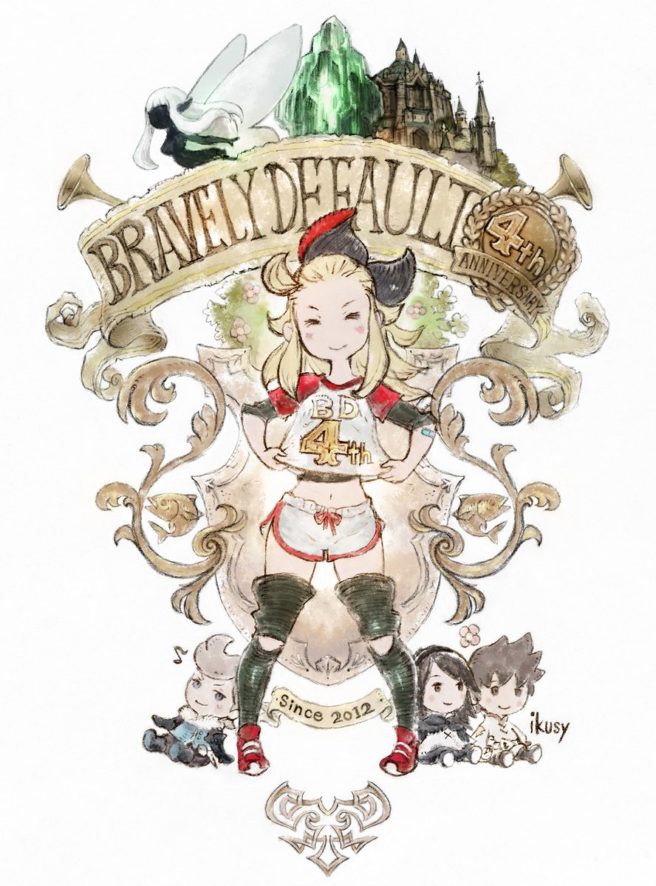 Square Enix's "Bravely" series, represented on the 3DS with Bravely Default and Bravely Second, celebrates its 4th anniversary in Japan today. The official Twitter account for the series posted the picture seen above today – the text in the Tweet reads "It's Bravely's 4th anniversary! News have been scarce lately. There may be something soon?!".
While there's no way to know for sure right now, a "Bravely Third" game for 3DS is quite possible. Bravely Second left some plot threads unresolved, after all.
We will keep you updated.
Leave a Reply