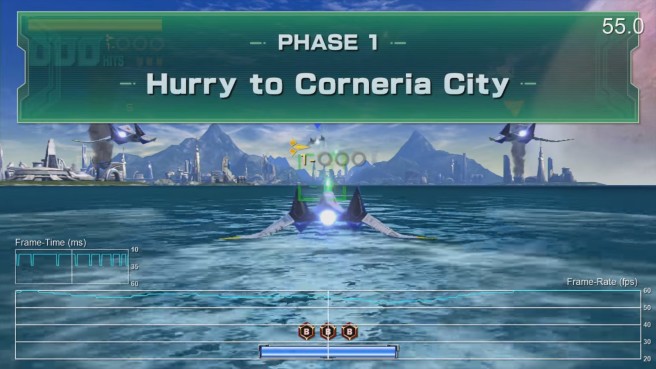 With Star Fox Zero, Nintendo and PlatinumGames were targeting 60 frames per second. Digital Foundry takes a look at the game in its latest piece, and sees if this goal was achieved.
Based on the analysis, Star Fox Zero doesn't always manage to stay at 60 FPS. Digital Foundry tested two stages: Corneria and Sector Alpha. In Corneria, the game dips to around 50 FPS. And in Sector Alpha, it can go as low as 40 FPS at times.
The reason behind the dips can almost certainly be attributed to the fact that Star Fox Zero renders two different viewpoints – one for the TV (1280×720), and another for the GamePad (854×480). When combined, the overall pixel output is higher than the average Wii U game.
Leave a Reply