Star Wars Jedi Knight: Jedi Academy launching on Switch tomorrow, according to eShop listing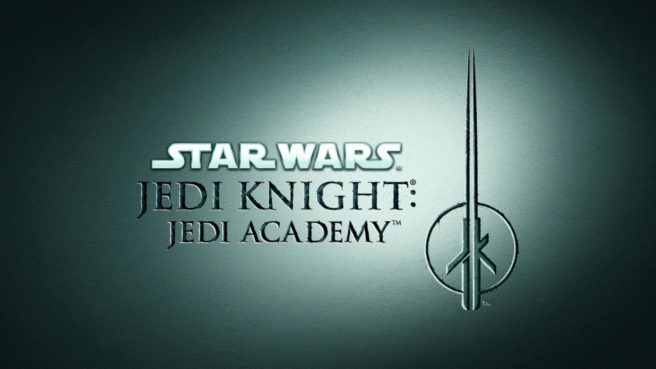 If a new eShop listing is anything to go by, Star Wars Jedi Knight: Jedi Academy will be appearing on Switch tomorrow. The game's page just went up in Canada, showing a release date of March 26.
Star Wars Jedi Knight: Jedi Academy was announced for Switch during a Nintendo Direct last year. Star Wars: Jedi Knight II: Jedi Outcast is already available on the console.
Here's an overview of Star Wars Jedi Knight: Jedi Academy, along with some screenshots:
The online multiplayer classic comes to Nintendo Switch with modernized controls. Take on the role of a new student eager to learn the ways of the Force from Jedi Master Luke Skywalker.

– Play with up to 16 online players in six online multiplayer modes including: Siege, Capture the Flag, and Free for All.

– Customize your character by defining both look and gender before entering the Academy to learn the power and dangers of the Force.

– Construct your own Lightsaber from handle to blade. As you progress, discover the power of wielding two Lightsabers or the ultimate double-bladed Lightsaber made famous by Darth Maul.

– Interact with famous Star wars characters in many classic Star Wars locations as you face the ultimate choice: fight for good and freedom on the light side or follow the path of power and evil to the dark side.
Source: Switch eShop
Leave a Reply