Story of Seasons devs on the need for simultaneous worldwide releases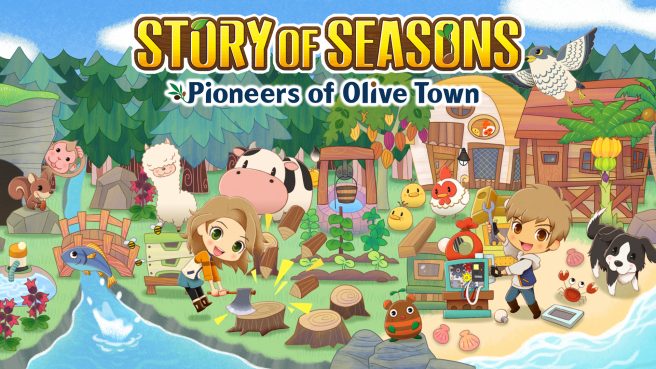 With some games that first launch in Japan, there can be a delay for when it finally reaches fans in North America and Europe. Story of Seasons has been one example of this, but thankfully the gap is decreasing dramatically. It took almost a year for Story of Seasons: Friends of Mineral Town to head west after its Japanese debut, but with Pioneers of Olive Town, the title was made available in the west just one month later.
Story of Seasons: Pioneers of Olive Town director Hikaru Nakano and producer Dai Takemura spoke about the need for worldwide simultaneous launches in an interview with Dengeki Online. We've included our full translation of their comments below.
Nakano: The Japanese and Asian versions of Pioneers of Olive Town were released simultaneously, with the North American and European versions following one month later. There was almost no delay between releases at all.

As a creator, I think simultaneous worldwide releases should always be the aim going forward. Having users all over the world be a part of the conversation at the same time creates a bigger impact on release, so I'd like users to be able to play the game at the same time, with different languages being supported too. The flow-on effect from a large impact on release is that it may pique the interest of other gamers too.

Takemura: Until now, Story of Seasons was a Japanese developed game for a Japanese audience which made it difficult to get feedback from overseas cultures on those titles. We'll continue improving with each title we put out and expand the circle of Story of Seasons fans around the world. Localizing isn't as simple as translating text but making sure the contents of the game are appropriate for different cultures. A part of game making is producing something appropriate for an overseas audience, and I think that's the problem we have to tackle.
Story of Seasons: Pioneers of Olive Town arrived for Switch in Japan on February 25. It then came to North America on March 23 and Europe on March 26.
---
Big thanks to centurionnugget and Jarop for contributing to this post.
Leave a Reply