Story of Seasons: Pioneers of Olive Town gains fourth piece of DLC today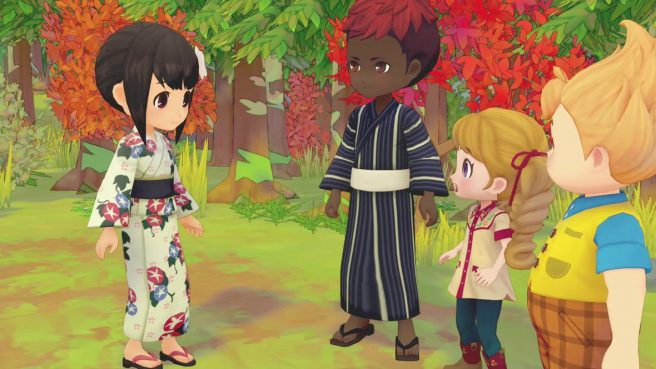 Starting today, Story of Seasons: Pioneers of Olive Town players can get their hands on the game's fourth piece of DLC. It includes "The Legendary Sprite Dance" sub-scenario and new Yukata Set outfits for protagonists and the ten original marriage candidates.
Below is some additional information, along with a trailer:
Thanks to the help of the protagonist, the Earth Sprite Village is livelier than ever! The Earth Sprites are determined to celebrate this newfound prosperity by reviving their legendary dance and hosting a grand feast. The festivities aren't officially sanctioned by the elder Boss Sprite, but the younger Sprites won't let that get in the way of their plans and will need the protagonist's help to make sure things go off without a hitch.

The Yukata Set costumes allow players to dress up their characters and the 10 original marriage candidates in traditional Japanese summer outfits. Take your sweetheart to the Fireworks Display in this seasonal attire for a special summertime memory.
All of the DLC for Story of Seasons: Pioneers of Olive Town can be obtained via the Expansion Pass. It's also possible to purchase the main game and DLC together as part of the Expansion Pass Set.
Source: XSEED / Marvelous PR
Leave a Reply