Streets of Rage 4 will have a new Anniversary Edition at retail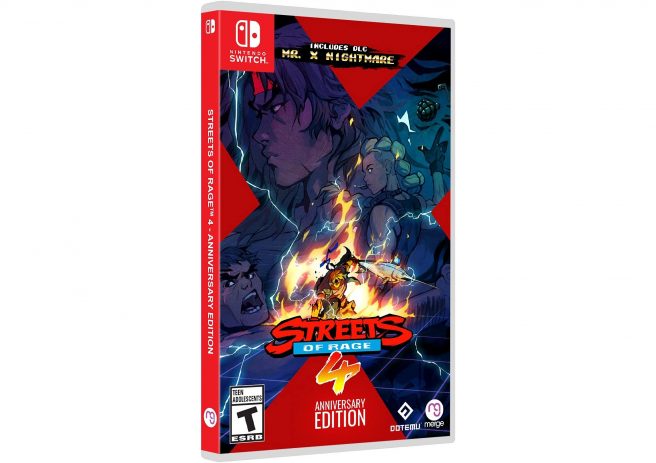 Although Streets of Rage 4 already made it to retail, Merge Games is working on a new boxed version. The upcoming Anniversary Edition includes the main game and Mr. X Nightmare DLC. You can check out the boxart above.
The Streets of Rage 4 Anniversary Edition is planned for September 24. Pre-orders are open on Amazon and Best Buy. Those in the UK can reserve it here.
---
Nintendo Everything is a participant in the Amazon and GameStop affiliate programs. The website may receive a partial commission through orders placed with these retailers.
Leave a Reply