Super Bomberman R receives new update, features more characters and "Civilians" Grand Prix mode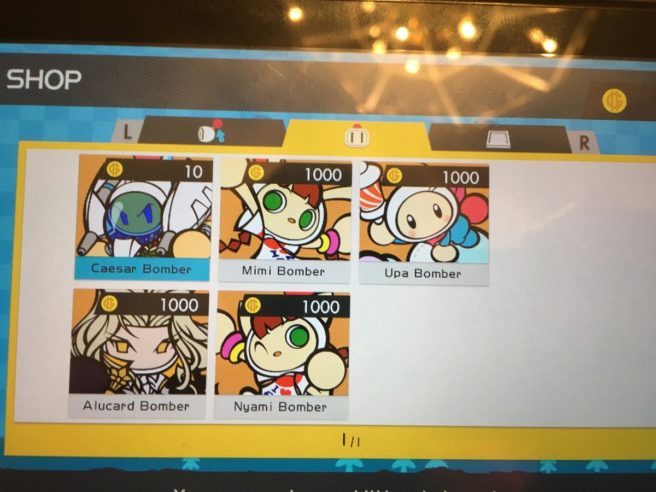 Update: Super Bomberman R version 2.2 patch notes and trailer added below.
---
Original: After initially debuting in March 2017, Super Bomberman R has received continued updates. Konami issued another notable patch for the game today with new content.
Once the latest update is applied, five new Bombers will be added. These include Caesar from Gradius, Alucard from Castlevania, Mimi Bomber, Nyami Bomber, and Upa Bomber. A "Civilians" Grand Prix mode has been added as well.
Despite being available, the Super Bomberman R update hasn't actually been announced. We'll bring you the patch notes when Konami shares them.
A new battle rule "Civilians" has been added to the Grand Prix mode.

Three Castlevania stages have been added where the new "Civilians" rule can be enjoyed.

New characters are available in the shop.
-Alucard Bomber
-Mimi Bomber
-Nyami Bomber
-Upa Bomber
-Caesar Bomber

New accessories have been added.
-pop'n music
-Polyhedron
-Boat

Added BOMBER TIME

The special abilities of the following characters have been adjusted.
-Bill Bomber: Firing speed of special ability is downgraded from 0.11 secs to 0.18 secs per tile.
-Max: Added the special ability 'Plasma Bomb'. All abilities in 'Grand Prix' are also adjusted.
-The Five Dastardly Bombers: Special ability bombs, has the effect of accelerating/decelerating explosion countdowns depending on skulls, illnesses, etc.

Added 'Random' stage selection

Item locations in all Grand Prix stages have been adjusted

Various other small bugs have been fixed.
Leave a Reply