Super Mario Maker – 1.30 update and Bookmark portal site now live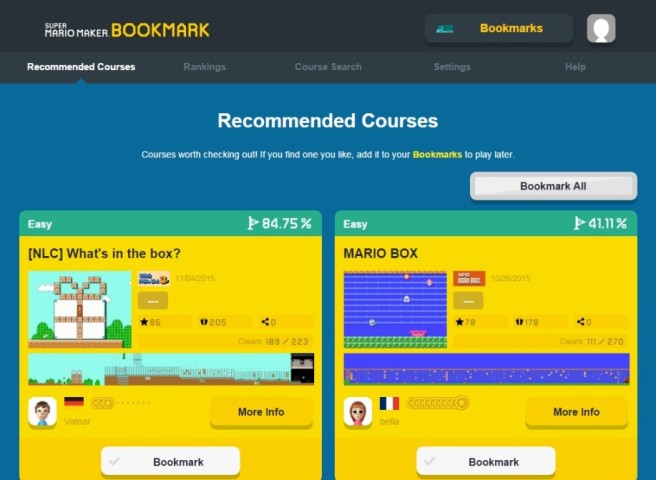 Super Mario Maker's latest update is now available. Version 1.30 can be accessed by booting up the game, or allowing your Wii U system to download it automatically. You can find the full patch notes after the break.
Accompanying today's update is the introduction of the Bookmark portal site, which can be accessed here. This lets players search for courses by using a computer, tablet or smartphone.
Add objects such as Fire Koopa Clown Car.
Add linkage with the Super Mario Maker Bookmark portal site that will allow a more detailed course search.
Users will no longer be able to use the words "Like", "Yeah!", and the "?" symbol in their course names. Please change the course name when saving a course that includes these words.
"World Record (fastest player to clear the course)" and the "First Clear (first player to clear the course)" will be listed for each course.
For courses that were posted prior to the Ver. 1.30 update, only the "World Record (fastest player to clear the course)" will displayed.
Adjustments will be made to make for a more pleasant gaming experience.
Super Mario Maker will require 298MB of free space for its 1.3.0 update.
Leave a Reply