Super Mario Odyssey music lead and director share messages about the game's soundtrack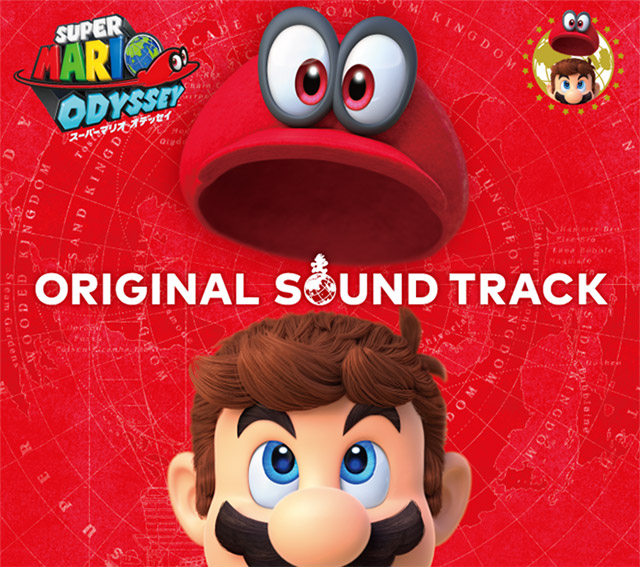 In Japan, the official soundtrack for Super Mario Odyssey was recently released. It was more than just music on CDs, as there was also a booklet with concept art of Pauline, messages from the team, and more.
A couple of these messages we wanted to highlight in particular. Read up on what music lead Naoto Kubo and director Kenta Motokura had to say below.
Naoto Kubo
This time Mario goes on a big adventure where he travels to countries with various uniqueness. If the music also changes drastically based on the country, then there'd be the feeling of a journey and it'd sound interesting! So the three of us made the music like this; myself, Koji Kondo, and Shiho Fujii.

Fossil Falls has an orchestra present a primitive world which gives the feel of the beginning of a big adventure. This song's melody starts with wooden pipes, and then the horn, tin whistle, accordion, and strings gradually kick in. I hope you can feel the sound scenery that's lush with colors.

Jump Up, Super Star! is especially made to be easy to get familiar with, and to make everyone happy! The composer and arranger Mr. Yoichi Murata arranged certain tracks with trombones, based on the New Donk City Festival Edition produced specifically for games. I think the songs may have become very fun to play.

Other than that, this game's music has literally everything, from comfortable Bossanova-style music, Irish-style music, to even rock songs! I think many people may be surprised with the festival-like music in Bowser's Castle.

In order to create such a lush variation of music, live instrument recording was done in a much larger scale than before. In addition to orchestra and big bands, we also recorded a lot of instruments with strong regional flavors, from Japanese Taiko, Quena, to Mandolin.

I'll be glad if everyone looks back on their own odyssey (trip) while listening to this.
Kenta Motokura
This game has "trip" as its theme, and its contents let you fully experience a heart-throbbing uneasy feeling as well as an exciting and fun feeling.

At each destination, Mario will get to meet with music from various countries.

In the country where forest and machinery exist together, there is music filled with a feeling of adventure. In the country with a broad sea and pleasant sky, the music will make you feel calm…

Among those, the vocal song Jump Up, Super Star! which is sung by Mayor Pauline symbolizes Mario's trip. Pauline has been a familiar figure for all of you fans from long ago. She becomes a performer and sings with high notes during the (New Donk City) festival, and it becomes the most positive song which gives us players courage.

Furthermore, at the rooftop of the City Hall which has been turned into a live stage, the New Donker citizens of the Metropolis Kingdom will liven up the stage together.

Just like the pleasant relations between Mario, Pauline and the New Donkers in the festival, it'd be good if we can support each other in our future trips and go on with exciting feelings!

Let's do the odyssey!!
Leave a Reply