Super Mario RPG pre-order bonus guide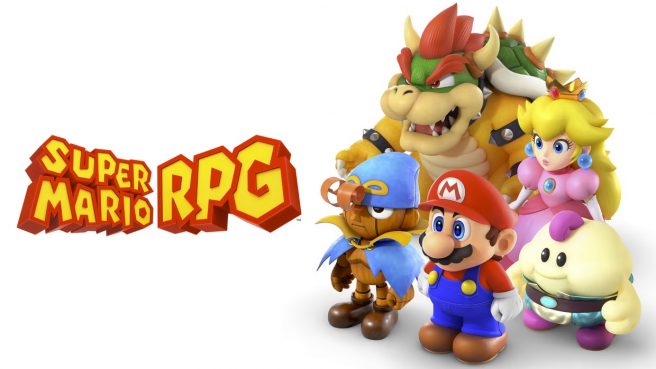 With Super Mario RPG finally set to return with a Switch remake this year, we've started up a guide to round up every notable pre-order bonus for the game ahead of the holiday season.
Super Mario RPG has only ever appeared on the Virtual Console and SNES Slassic, but now Nintendo is giving the game a full overhaul. Obviously, the graphics have been reworked (and there are special cinematics as well). Additionally, the title's original composer is back on board to update the music.
As for the actual game, players will be going on a quest to save Star Road and stop the troublemaking Smithy Gang. Mario, Bowser, and Peach are in for the ride as well as fan-favorite Geno and Mallo.
Amazon
You can pre-order Super Mario RPG on Amazon here.
Best Buy
Best Buy has reservations available here.
GameStop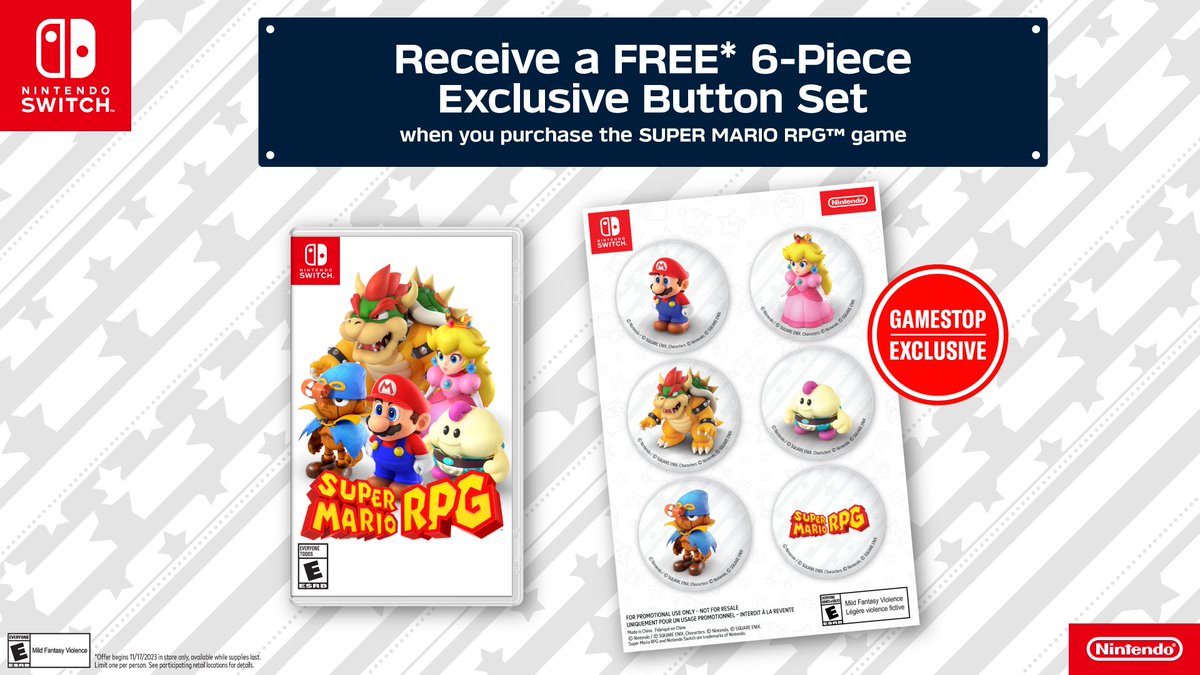 It's apparently not a pre-order bonus, but those who purchase Super Mario RPG at launch will receive the button set pictured above. You can also head on over here to reserve the game online.
Amazon Canada
For folks in Canada, you can pre-order Super Mario RPG on Amazon here.
My Nintendo Store UK
The official UK My Nintendo Store is taking pre-orders for Super Mario RPG here.
Amazon UK
Amazon UK also has pre-orders available here.
What is the Super Mario RPG release date?
Super Mario RPG will launch worldwide on November 17, 2023. It will be available only on Switch.
---
Nintendo Everything is a participant in the Amazon, Best Buy, and GameStop affiliate programs. The website may receive a partial commission through orders placed with these retailers.
Leave a Reply