Super Mario RPG remake revealed for Switch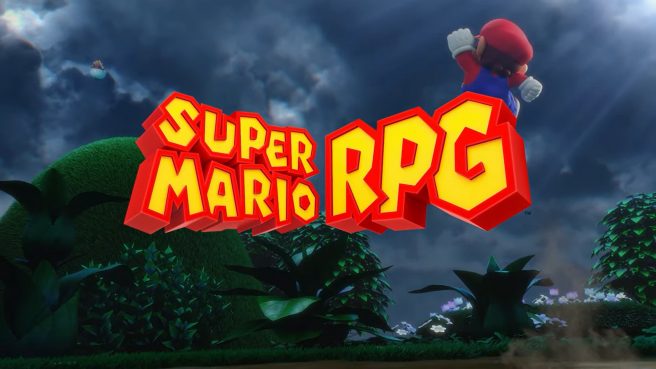 After nearly three decades, Super Mario RPG is finally making a return. Today's Nintendo Direct revealed that a remake is in the works for Switch. A release is planned for November 17, 2023.
Super Mario RPG: Legend of the Seven Stars originally made it to the SNES in 1996. It did come to the Virtual Console on Wii and Wii U, but it was not added to the Nintendo Switch Online service.
Speculation about Super Mario RPG possibly making a comeback were abound this week following rumors from someone who seemed to have early knowledge about this week's Nintendo Direct.
Here's an official overview from Nintendo:
Team up with an oddball group of heroes to save Star Road and stop the troublemaking Smithy Gang. This colorful RPG has updated graphics and cinematics that add even more charm to the unexpected alliance between Mario, Bowser, Peach, and original characters Mallow and Geno. Enter (or revisit) this world of eccentric allies and offbeat enemies in an RPG for everyone.

Jump through a colorful world and give attacks some extra oomph in battle!

Explore the vibrant environments with your party and jump towards your next goal! Run into monsters to enter turn-based battles with your party of three. Press the button at the right time for a satisfying dose of extra damage or helpful guard.
Get a look at a trailer for the Super Mario RPG Switch remake below.
Leave a Reply