Super Smash Bros. for Wii U screenshot (2/18/14)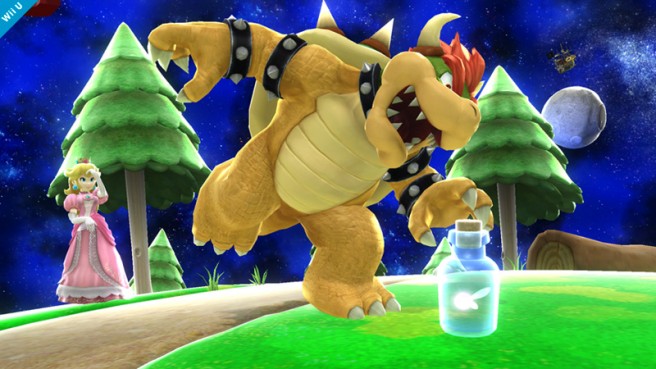 Along with this image of Super Smash Bros.' new bottle item, director Masahiro Sakurai posted the following message on Miiverse:
Hey look, a bottle!! This is a special item that can even heal fighters who have accumulated over 100% damage.
What is it with Bowser and fairies trapped in bottles lately?
Leave a Reply