Super Smash Bros. Ultimate – Mr. Sakurai Presents "???" live stream – October 1, 2020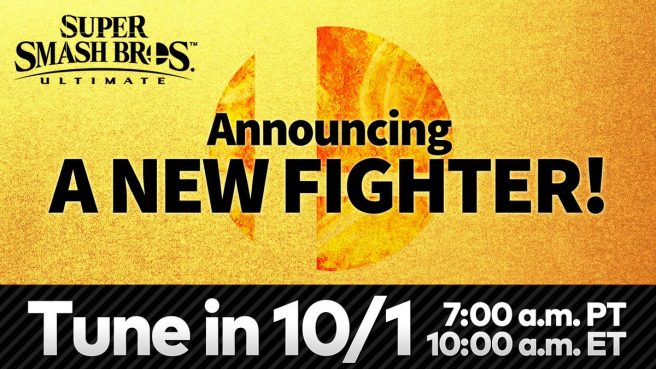 Today's Super Smash Bros. Ultimate presentation will be beginning soon. Nintendo will be revealing the next DLC fighter for the game, which will be followed by a brief message from director Masakurai Sakurai. The whole thing should take about three minutes.
View the presentation as it happens below, which begins at 7 AM PT / 10 AM ET / 3 PM in the UK / 4 PM in Europe. We'll have coverage during and after the broadcast.
Leave a Reply