Super Smash Bros. Ultimate – Mr. Sakurai Presents "Pyra/Mythra" live stream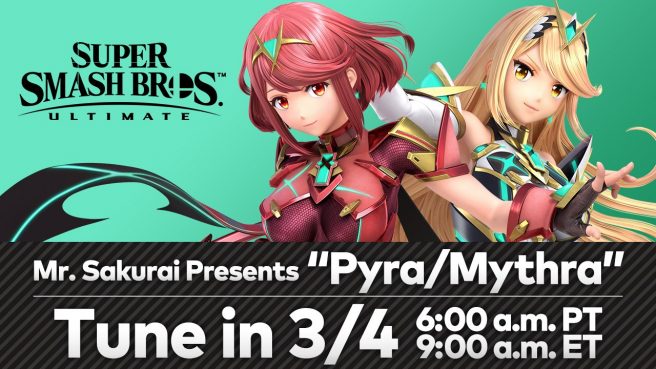 Pyra and Mythra from Xenoblade Chronicles 2 were announced for Super Smash Bros. Ultimate during the most recent Nintendo Direct, and director Masahiro Sakurai will now be giving us a deep dive during a 35-minute presentation. We should be getting some news as well including a release date, more Mii Fighter costumes, and perhaps other bits. The fun begins at 6 AM PT / 9 AM ET / 2 PM in the UK / 3 PM in Europe.
Today's presentation can be viewed as it happens below. As always, we'll have coverage during and after the event.
Leave a Reply