Super Smash Bros. Ultimate update out now (version 9.0.0)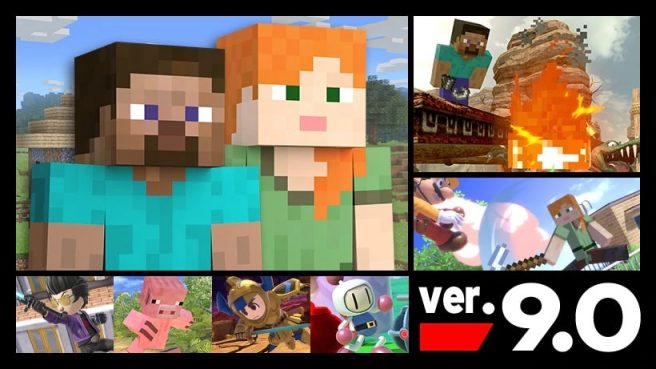 Nintendo just released the new version 9.0.0 update for Super Smash Bros. Ultimate. It can be downloaded immediately by going to the Switch home menu, selecting the icon without starting the game, pressing the + or – button on your controller, choosing "Software Update", and finally "Via the Internet".
As a reminder, the new Steve / Alex Minecraft DLC is the highlight of today's update, which ties in with Fighters Pass Vol. 2. Those that buy the latest content can also access the Minecraft World stage. Additionally, new Mii Fighter costumes can be purchased separately, including Travis Touchdown from No More Heroes.
Leave a Reply